"The loss rate is about 1 in 6.5"
According to a Ukrainian official, Russia is suffering massive military casualties in its war against Ukraine as the latter continues its push to retake occupied territories in the southern regions.
Currently, the ratio of losses between Ukrainian and Russian forces in the south amid the Kyiv counteroffensive is around 1 to 6.5. That ratio could rise to 1 Ukrainian soldier to 8 Russian troops when the war reaches its critical point, Ukrainian Deputy Defense Minister Hanna Maliar said, citing Operation Command South commander Andrii Kovalchuk.
"Andriy Trohimovich told interesting facts about the demoralization of enemy units in the south and increasing enemy casualties. The casualty rate is about 1 in 6.5. According to him, the critical limit of the casualty rate is 1 in 8, after which the enemy army will psychologically 'fall apart '" Maliar wrote in a Facebook post.
"According to the commander, the enemy to the south is already in a rather difficult situation, but it's not time to relax. On the contrary, we must gather all our strength and power and push the Russian army out of our country," Malar explained.
On Sunday, the total combat losses of the Russian army were estimated at 65,000. According to a report by the Ministry of Defense of Ukraine, since the beginning of the war, the Russians suffered the greatest losses in the Kryvyi Rizky and Bakhmuts'komu directions.
The new details come as the Russian army continues to suffer from low morale, reports said. Part of the reason for Russia's declining morale is the arrival at the front lines of newly mobilized soldiers who have not received combat training. Soldiers already in the region are also struggling with falling morale as many hope to be sent home in rotation.
"Demoralization is growing among the occupiers, among those who have remained part of the Russian forces in the occupied territories, expecting to be rotated home with the arrival of newly mobilized soldiers. That absolutely doesn't happen. Kherson Regional Council Deputy Serhii Khlan said on national TV, as quoted by Ukrinform.
On October 12, the Armed Forces of Ukraine successfully liberated 75 settlements in the southern Kherson region.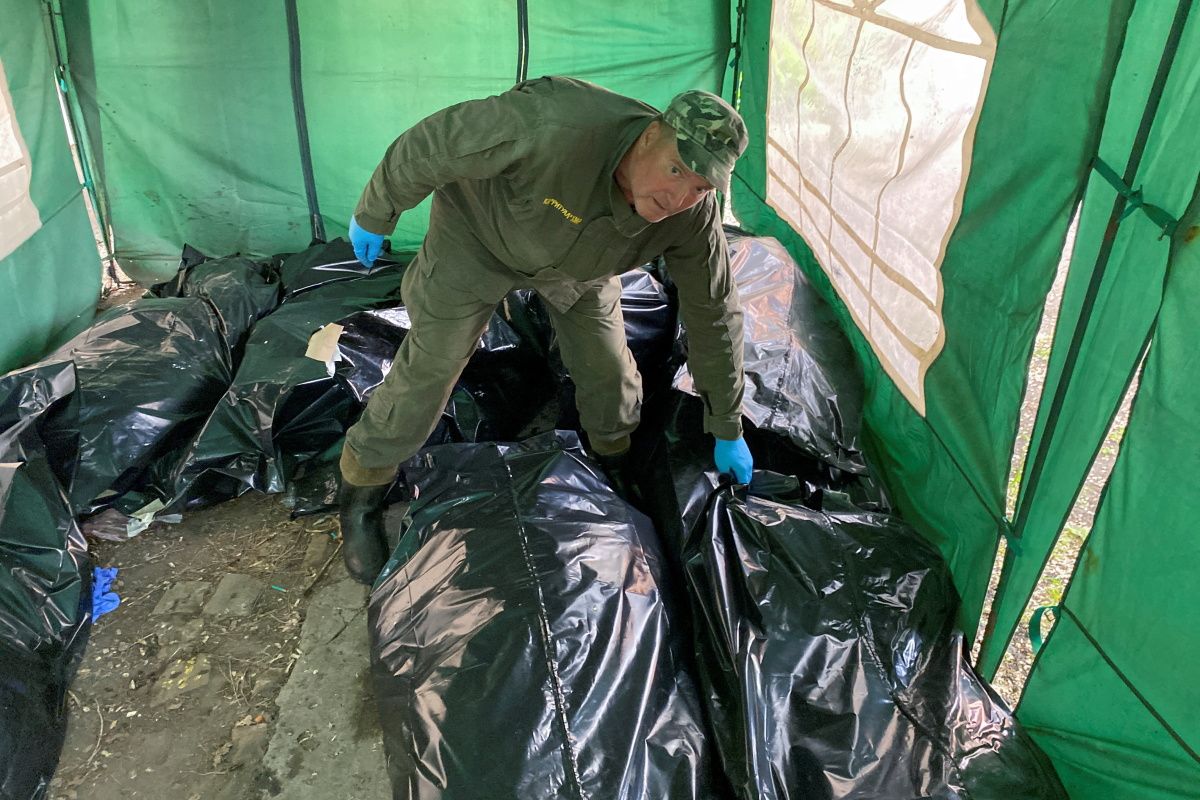 Related Articles
https://www.ibtimes.com.au/russia-losing-big-time-southern-ukraine-loss-rate-about-1-65-1839573?utm_source=Public&utm_medium=Feed&utm_campaign=Distribution "The loss rate is about 1 in 6.5"