The remake of the classic city builder, Pharaoh: A New Era, is coming to PC in February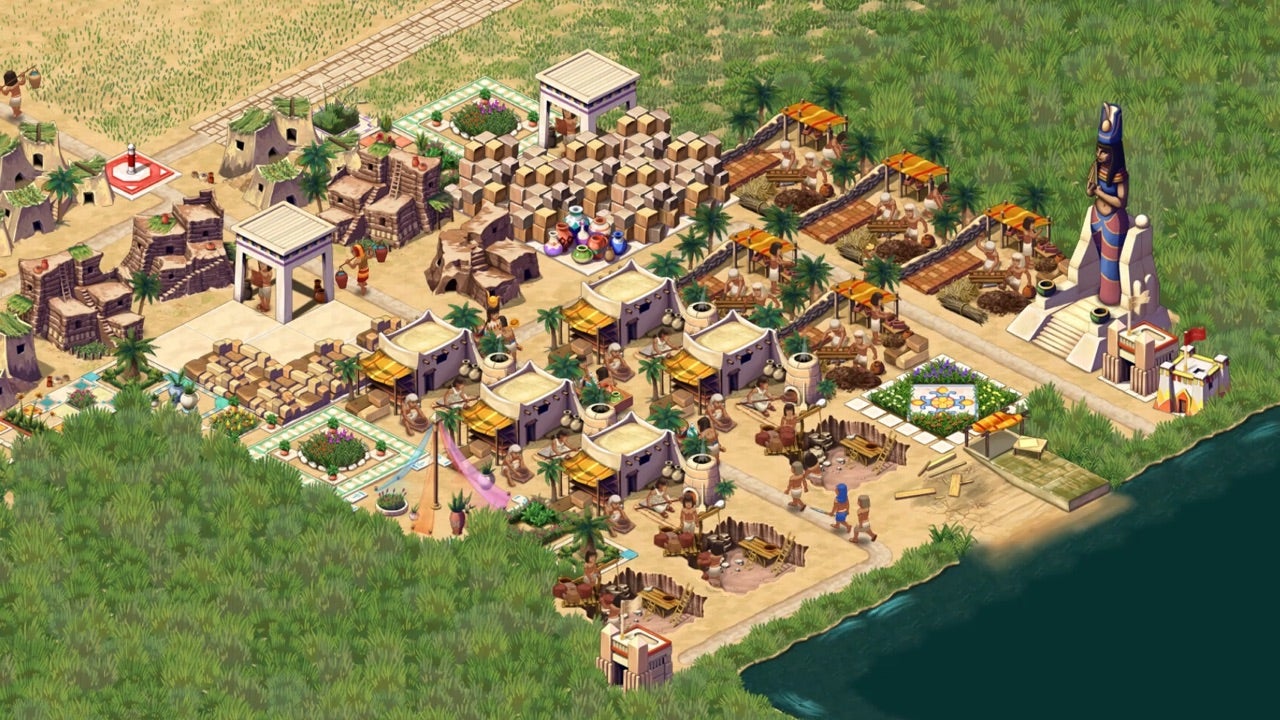 Pharaoh: A New Era – publisher Dotemu and developer Triskell Interactive's remake of Impressions Games' classic ancient Egypt-themed city-builder – finally has a launch date, coming February 15th for PC.
Released in The Hazy Mists in 1999, The original Pharaoh gave players the opportunity to travel through time and partake in 15 centuries of ancient Egyptian history by transforming their fledgling nomadic settlements into bustling cities in the classic management sim style.
At first it's just a matter of building a logistically sound web of housing, roads, and basic amenities to meet the needs of the citizens, but soon considerations of economy, trade, health, agriculture, education, culture, religion, and warfare come into play Game.
Dotemu originally announced its Pharaoh remake in 2020 and now, after a slight delay, its launch is almost on the horizon. This beefed up version promises all 50+ playable campaign missions from the original and subsequent Cleopatra: Queen of the Nile expansion, plus a sandbox mode and map and mission editor.
And as the Start trailer Above testifies that the whole thing has been modernized a bit, with an updated soundtrack and an "Ultra HD" overhaul for the original's already highly atmospheric art. There's also a new user interface, as well as gameplay tweaks that aim to bring the original experience up to "modern standards".
Pharaoh: A new era will be available via Steam when it launches for PC on February 15th.
https://www.eurogamer.net/classic-city-builder-remake-pharaoh-a-new-era-gets-february-release-date-on-pc The remake of the classic city builder, Pharaoh: A New Era, is coming to PC in February