The Rings Of Power Finale learned the right lesson from The Lord of the Rings: Return of the King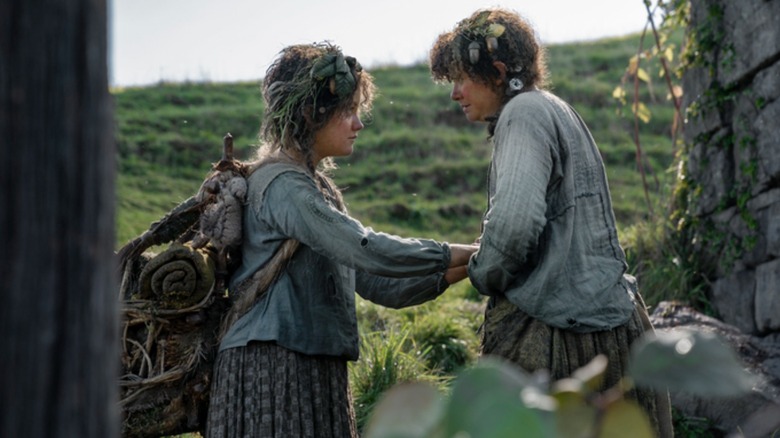 Finish: they're tough! Ask many "Lord of the Rings" fans and they'll say "Lord of the Rings: Return of the King" has a perfect conclusion. But whenever I hear that, I think, "Which one?!" The popular trilogy doesn't seem to know how to say goodbye to the characters we've come to love so much, so it focuses on one or two but at least four endings, if not more. is more. The emotions of that trilogy's ending hit like waves, hitting you one after another. On the other hand, this weekend's "Lord of the Rings: The Rings of Power" season keeps its most emotional moments short and sweet – but it still hits like a tidal wave.
There are so many moments to love in "Alloyed," from the difficult, complicated, memory-jumping shots between Galadriel (Morfydd Clark) and Sauron (Charlie Vickers) to the exhilarating moment when we know for sure. make sure The Stranger (Daniel) Weyman) is a friend, not an enemy. But nothing brings me to tears quite like a farewell to Nori (Markella Kavenagh), the brave woman who chose to leave her clan behind to go on an adventure – we could call it that. as such, rather than a journey, for it had two men – with the man almost certainly Gandalf.
Nori's Goodbye Was A Perfect Ending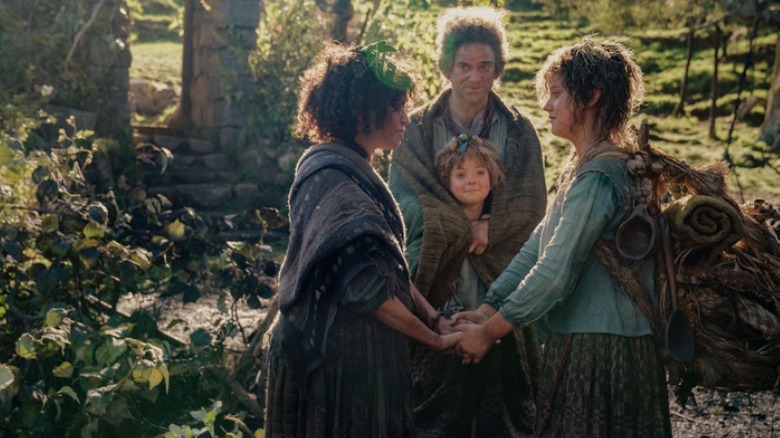 While the series has streamlined for the end of the harfoot plot, it's still a bit fake. Nori initially chose to continue with her community, but they saw right from her selflessness and told her to join The Stranger in his quest to Rhûn. Like parents sending their kids off to college, her family wondered if she had enough blankets, snails, and lanterns for the task. Then, her father, Largo (Dylan Smith), approaches her with teary eyes that are hard to match as a viewer. "Some fathers," he said. "This is you're aiming for something bigger and I haven't taught you a thing."
This scene works so well not only because it links the sometimes twisty plot with a clear vision, but also because it's so emotionally realistic. Everyone ends up having to leave home in one way or another, venturing beyond what they know into a world that often seems terrifying. Nori did so with the confidence that her family was ready, recounting some of the best advice her parents gave her before sharing a heartfelt handshake with her father.
The Scene Hits Home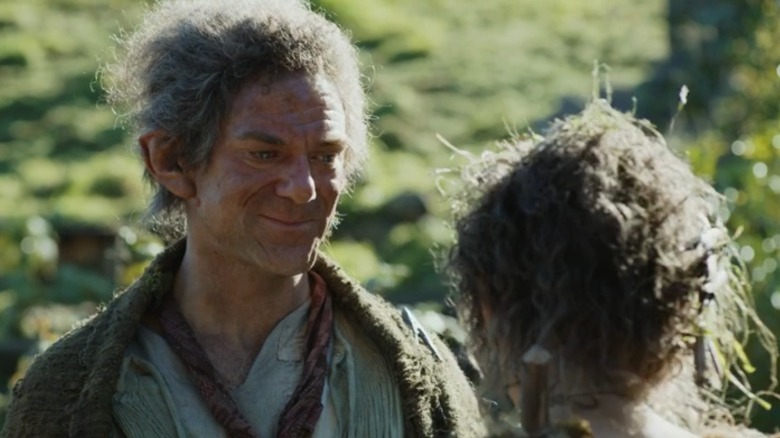 Nori also received her mother's wishes in an exchange that included one of the most candid and meaningful lines of the series. Marigold (Sara Zwangobani) tells her, wishing her daughter could learn about the world more than she could at home. "I will, mother, and I will be careful," Nori assured her, and her mother replied, "No, I will be bold." As a former first-generation university student, my decision to leave my hometown to go to school was reacted by some around me as if I were going straight into a life-or-death threat, which had a heavy impact. The crow's feet are known for being smart and safe, so Nori's mother advises her not to be careful but to be bold, a beautiful expression of love and support that can go against all instincts. hers.
Nori's goodbye ends perfectly: Poppy (Megan Richards), who had rejected her with an abrupt goodbye earlier, runs to her for a heartfelt, heartfelt goodbye. "Why do all the people I love the most always have to go?" she asked. "Because I think if we don't, we'll never learn anything new," replied Nori. The final installment of the "Lord of the Rings" trilogy is a masterpiece in its own right, and it's really a start anyway, but still: Nori's farewell is a final scene. well done and beautiful. , with a short run time to boot. If "Lord of the Rings: The Rings of Power" has more moments like this, I can't wait to see where it goes next.
Continue reading: Every Ring Member Fellowship From The Lord Of The Rings Ranked
The post The Rings of Power Finale learned the right lesson from The Lord of the Rings: Return of the King appeared first on / Movie.
https://www.slashfilm.com/1054892/the-rings-of-power-finale-learned-the-right-lesson-from-the-lord-of-the-rings-the-return-of-the-king/ The Rings Of Power Finale learned the right lesson from The Lord of the Rings: Return of the King