Games
The Suikoden sequel spin-off, Eiyuden Chronicle: Rising, is coming to Switch this May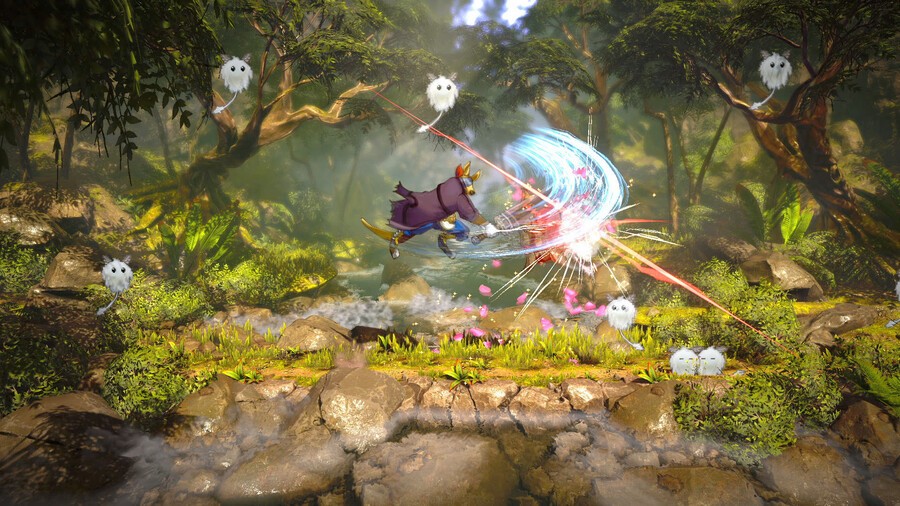 Publisher 505 Games and developers Rabbit & Bear Studios and NatsumeAtari have announced a release date for their upcoming game Eiyuden Chronicle: Rising. If you're an RPG fan, that probably pricked your ears a bit, didn't it?
You may remember the Kickstarter and announcement for Eiyuden Chronicle: Hundred Heroes in 2019. This game aims to be a sequel to Konami's long-abandoned game Suikoden series and is being created under the direction of franchise creator Yoshitaka Murayama. Originally slated for a 2022 release, this game has been pushed back to next year, and not only that, we quiet I don't know if we're getting it on Switch.
But you know what we do are come to switch? A Hundred Heroes spin-off, Eiyuden Chronicle: Rising should keep Suikoden fans satisfied until the main course is delivered next year. Although this is a very different beast than the turn-based, politics-heavy recruitment RPG fans you might be familiar with.
Rising is a side-scrolling action role-playing game in the style of ActRaiser or Sakuna: Of Rice and Ruin. That means, yes, there are urban planning elements. While you often build a base in the Suikoden games, rebuilding cities is rarely on the agenda as you create a safe space for yourself and your 108 Stars of Destiny instead.
Here's what to expect from Eiyuden Chronicle: Rising, courtesy of 505 Games' press release:
After a massive earthquake uncovered Runebarrows deep beneath a town on the remote Allraan frontier known as New Nevaeh, fortune-seeking adventurers and traders arrive from around the world. Among those hoping for treasure, three unfortunate heroes come together. CJ the Venerable Scavenger and Garoo the Beastman Mercenary hope to mine the Rune Lens, a source of magic hidden underground. Isha, the young deputy mayor, wants to rebuild her city.

Dive into the ruins and master rising's satisfying fight. Dash in quickly and slash with CJ's climbing axes, hurl sorcery from afar like Isha, and punish enemies with Garoo's gigantic sword. Defeat imaginative bosses by switching between characters and unleashing devastating Link attacks that combine each hero's specialty as you leap through beautiful 2.5D environments.

Loot dungeons and earn materials to restore New Neveah to its former glory and reap related benefits Hundred Heroes at release in 2023. Cross-content includes special cosmetic items, valuable gear, and trade goods. Make a personal impression on the world of Eiyuden Chronicle by listing certain weapons and delicacies in rising that will carry over Hundred Heroes next year.
Within the Runebarrows lies a deep-rooted conspiracy with shocking consequences for the Eiyuden Chronicle Universe. Prepare yourself Hundred Heroes' Intricate storyline and world-spanning adventure as you play through the stimulating events in rising.
Well, that's curious – weapons and delicacies carried over into Hundred Heroes? Can we get an official Switch port announcement then?
Eiyuden Chronicle: Rising launches on Switch May 10 for just $14.99 / £12.99. Not bad at all if we say so! And if you're desperate for Hundred Heroes on Switch, maybe 505 Games and Rabbit & Bear Studios will know when you buy it on your little hybrid console.
Will you get Eiyuden Chronicle: Rising? let us know.
https://www.nintendolife.com/news/2022/04/suikoden-successor-spin-off-eiyuden-chronicle-rising-launches-on-switch-this-may The Suikoden sequel spin-off, Eiyuden Chronicle: Rising, is coming to Switch this May