The Taliban are enforcing their rule with all their might, warns an experienced correspondent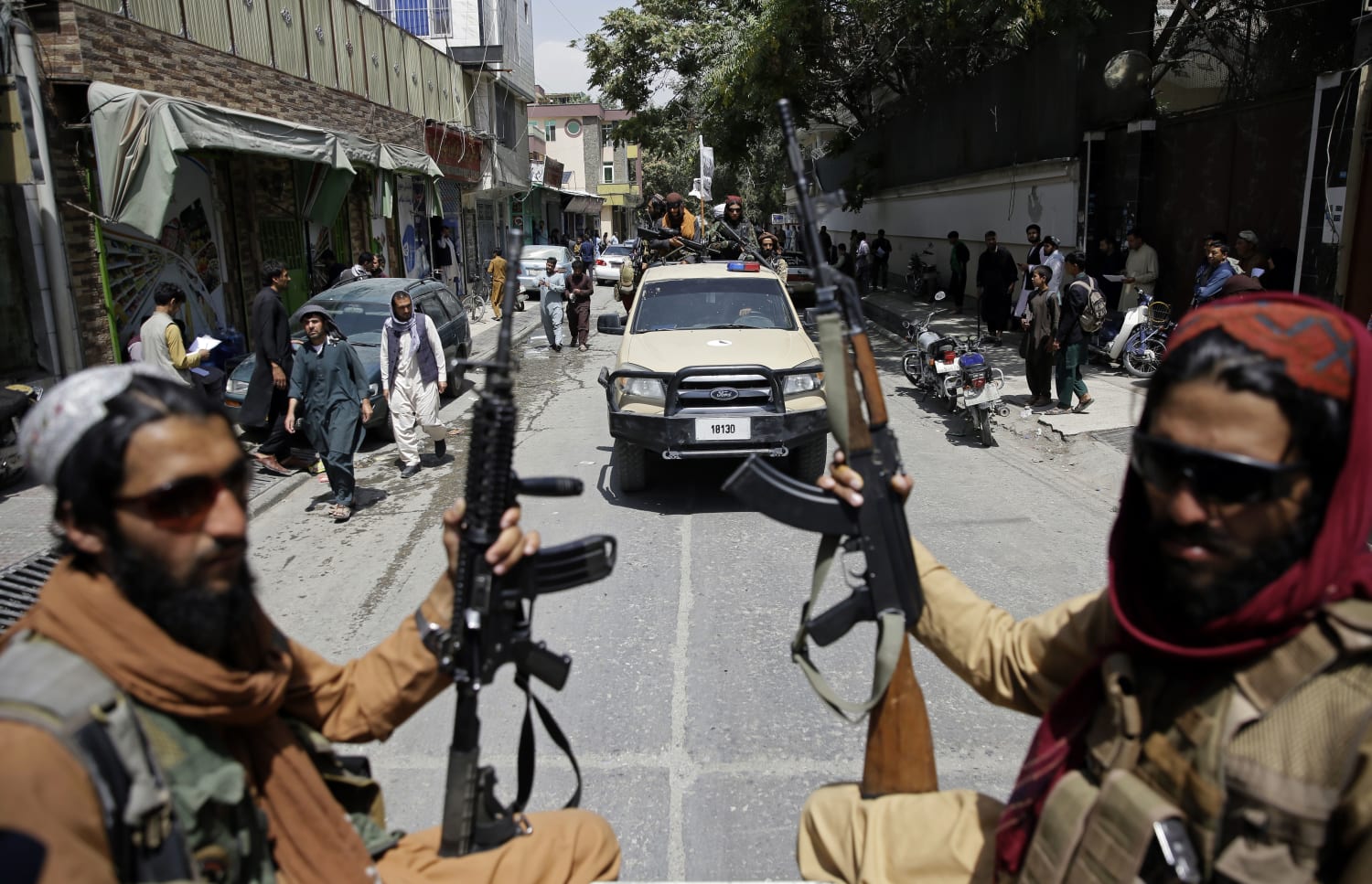 Another Taliban intelligence official accused them of "trying to provoke" the extremist group into arresting them or taking other action against them to stir up trouble.
O'Donnell returned to Kabul on July 16 to see for himself how Taliban rule had transformed the country since the group regained power last August.
She was on the ground when the US-led invasion ousted the Taliban in 2001 and up until the final hours before the group returned to power last year. Between 2009 and 2017 she was also the office manager of The Associated Press and Agence France-Presse.
Before and immediately after the chaotic US and Western withdrawal from Afghanistan, Taliban leaders said they had been moderated since they first took power in the 1990s.
Since then, the country has been in economic, political and social turmoil as many foreign financiers left the country. Aid organizations have warned that millions of people are at risk of starvation and possible starvation.
Meanwhile, the Taliban have draconianly curtailed the rights of women and girls – forbidding them to work or leaving home without reason, and forcing them to wear full-length burqas.
O'Donnell directed her criticism at the Taliban and their rule, in addition to how they treated her.
"They're more brutal, they're vindictive, they're looking for people by name, by categorization: journalist, suffragette… They're after people," she said in the interview. "They weren't like that last time."
O'Donnell's allegations have sparked concern from international press rights groups, with the Committee to Protect Journalists issuing a statement calling on the Taliban to end their "campaign of intimidation and abuse" against journalists from Afghanistan and elsewhere.
"The Taliban should apologize to Lynne O'Donnell for their treatment in the country and allow all journalists to work free from fear," program director Carlos Martinez de la Serna said in one expression.
The episode also highlights the deteriorating state of press freedom in the country in the first year of the Taliban's return to power.
"O'Donnell's story suggests that it is becoming increasingly dangerous for journalists, particularly female reporters, to cover human rights violations in Afghanistan, particularly violations of women," said Karima Bennoune, visiting professor at the University of Michigan Law School and a former United Nations Special Rapporteur.
"The Taliban clearly have no understanding of freedom of expression, including for journalists, and think they can use coercion to prevent the spread of news of their gross abuses."
A report on Afghanistan conducted by Reporters Without Borders (RSF) in December found that a total of 231 media outlets have had to close, while more than 6,400 journalists have lost their jobs since August 15, 2021. Among Afghan women journalists, 4 out of 5 stopped working.
A UN report earlier this month also found that six journalists were killed, including five by self-identified militants from the terrorist group Islamic State and one by unknown assailants.
"During the last 10 months, RSF has recorded several attacks against foreign journalists, particularly in the first few months after August 15th. But this is the first time we have heard of the arrest and threats of detention or pressure to repent," RSF spokeswoman Pauline Adès-Mevel said.
https://www.nbcnews.com/news/world/taliban-afghanistan-lynne-odonnell-civilians-journalists-rule-retract-rcna39503 The Taliban are enforcing their rule with all their might, warns an experienced correspondent