The trailer for New Zelda: Tears of the Kingdom shows fresh gameplay footage
The Legend of Zelda: Tears of the Kingdom has a brand new trailer ahead of its May 12 release date and is available to pre-order now.
This is our latest look at the game since the name reveal trailer last September, and there's plenty new to analyze.
Check out the trailer below.
"Rise, rise, my servants! Sweep over Hyrule. Destroy this kingdom and its allies. Leave no survivors behind!" screams a mysterious male voice as a blood moon rises. Is that Ganondorf or some other antagonist?
Familiar enemies flood the world of Hyrule before Link descends to defeat evil.
This gives us a glimpse of new gameplay footage: Homing Arrows! Shield loops on mining rails! New Rock Slinging Weapons!
And it looks like Magnesis has received an upgrade where Link can pilot vehicles not only over the ground but also in the air.
The trailer ends with mysterious inverted voices playing in the music and Zelda crying "Please lend him your power!" Could Zelda finally be playable this time?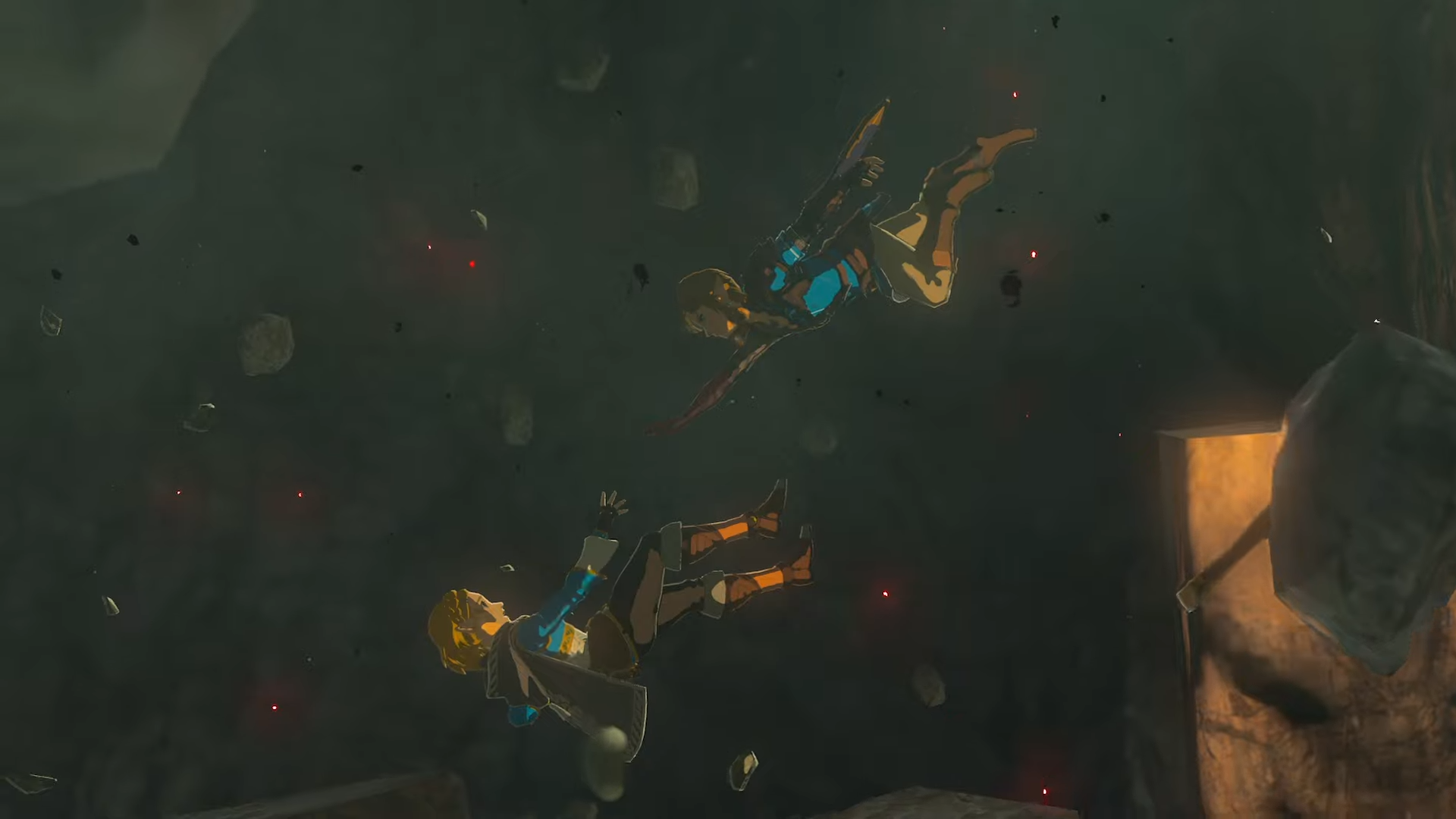 Pre-orders for The Legend of Zelda: Tears of the Kingdom are available from today, priced at £59.99. A collector's edition will also be available with artbook and more.
An epic adventure across the land and skies of Hyrule awaits in The Legend of #Zelda: Tears of the Kingdom.

Watch the latest trailer to see what Link's latest quest has in store and what's in store for him… pic.twitter.com/b4p7auKMpQ

— Nintendo of America (@NintendoAmerica) February 8, 2023

To see this content, please enable targeting cookies.


https://www.eurogamer.net/new-zelda-tears-of-the-kingdom-trailer-shows-fresh-gameplay-footage The trailer for New Zelda: Tears of the Kingdom shows fresh gameplay footage