Tim Schafer will be inducted into the AIAS Hall of Fame at the upcoming DICE Awards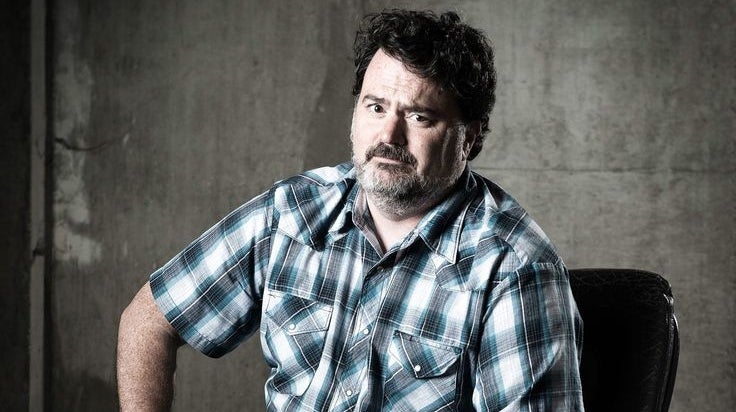 Double Fine Productions founder Tim Schafer is inducted into the Academy of Interactive Arts & Sciences (AIAS) Hall of Fame.
Schafer – best known for games like Grim Fandango, Psychonauts and Broken Age – will be honored later this month at the 26th annual DICE event (not to be confused with EA's Stockholm studio of the same name).
"Tim's creative impact on the industry cannot be underestimated," said Meggan Scavio, President of AIAS. "For over 30 years he has been heralding imaginative games that have inspired countless others with his humor and originality. We are very pleased that Tim has been inducted into our Hall of Fame."
"Tintin has been a beacon of creativity and innovation in the games industry for decades," added Greg Rice, Head of PlayStation Creators, creating a place for Double Fine that not only allowed it to continue to deliver incredible games, but others too inspire and support those doing the same. He really is a legend."
Schafer has also previously received a Lifetime Achievement Award from the Game Developers Choice Awards, the Andrew Yoon Legend Award from the New York Video Game Critics Circle, and a BAFTA fellowship.
A total of 61 games were nominated in the 2022 round of the 26th annual Academy of Interactive Arts & Sciences (AIAS) DICE event. God of War: Ragnarok leads the field with 12 nominations, followed by Horizon Forbidden West and Elden Ring with eight and seven nominations, respectively.
Schafer recently revealed he's avoiding "a grab bag of stereotypes" to make his games more inclusive and avoid "hurting people."
https://www.eurogamer.net/tim-schafer-joins-the-aias-hall-of-fame-at-the-upcoming-dice-awards Tim Schafer will be inducted into the AIAS Hall of Fame at the upcoming DICE Awards