Games
Tiny Tina's Wonderlands Review – Borderlands is getting a magical makeover
Tiny Tina's Wonderlands is – for both its good and bad – a Borderlands game in a shiny new packaging. The concept was promising, but given all that transmission had to work with it, it didn't really deliver.
I have to admit that I didn't really feel hyped leading up to Tiny Tina's Wonderlands. The introduction of dragons and magic certainly piqued my interest, but I'm still riding at last month's Elden Ring High. Honestly, part of me felt (ashamed) that I had so much fun becoming Elden Lord that no game would ever beat the same again.
Well, luckily Tiny Tina's Wonderlands got rid of that for me. It reminded me how incredibly different two games can be while sharing the same core elements: killing enemies, collecting loot, killing bigger enemies, being a hero, and so on.
Tiny Tina's Wonderlands isn't the perfect game (nor does it need to be) but for me personally it was a much-needed breath of fresh air and some fun – without too much frustration. These first impressions didn't last more than a few hours, however.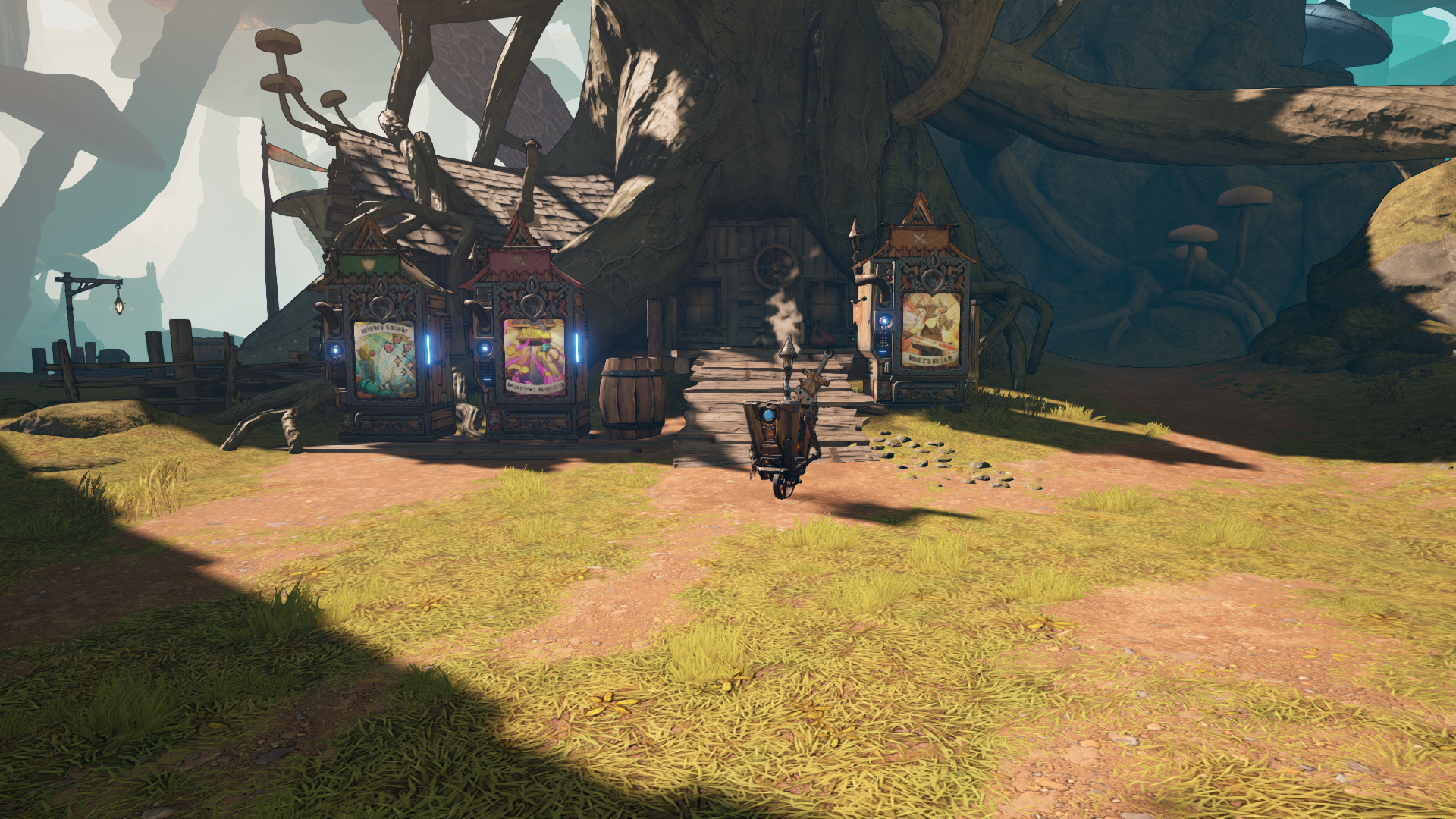 Tiny Tina's Wonderlands sees the eponymous Tiny Tina once again on the main stage. It's not the first time she's been thrown into the spotlight – you might remember the release of the Borderlands 2 DLC, Tiny Tina's Assault on Dragon Keep, where players spent a few hours running one of Tiny Tina's D&D campaigns.
Well, Tiny Tina's Wonderlands is essentially this DLC turned into a full game, with familiar faces (like Claptrap and Torgue) appearing alongside new mechanics like a tabletop overworld, melee combat, and character creation.
Being able to create a character that's (almost) fit for a TTRPG felt pretty compelling, but overall the gameplay feels no different than what we've all come to expect from this tried and true, now traditional Borderlands game. expect formula.
And that's okay, as this is a spiritual sequel to the Borderlands series in a way. But it's also a satirical spin-off that trades DnD for Bunkers & Badasses. Not only do you play an action-packed shoot-and-loot RPG, but you're occasionally thrown into a cutscene that reminds you that the RPG you're playing is actually a figment of the imagination of these characters and their TTRPG campaign.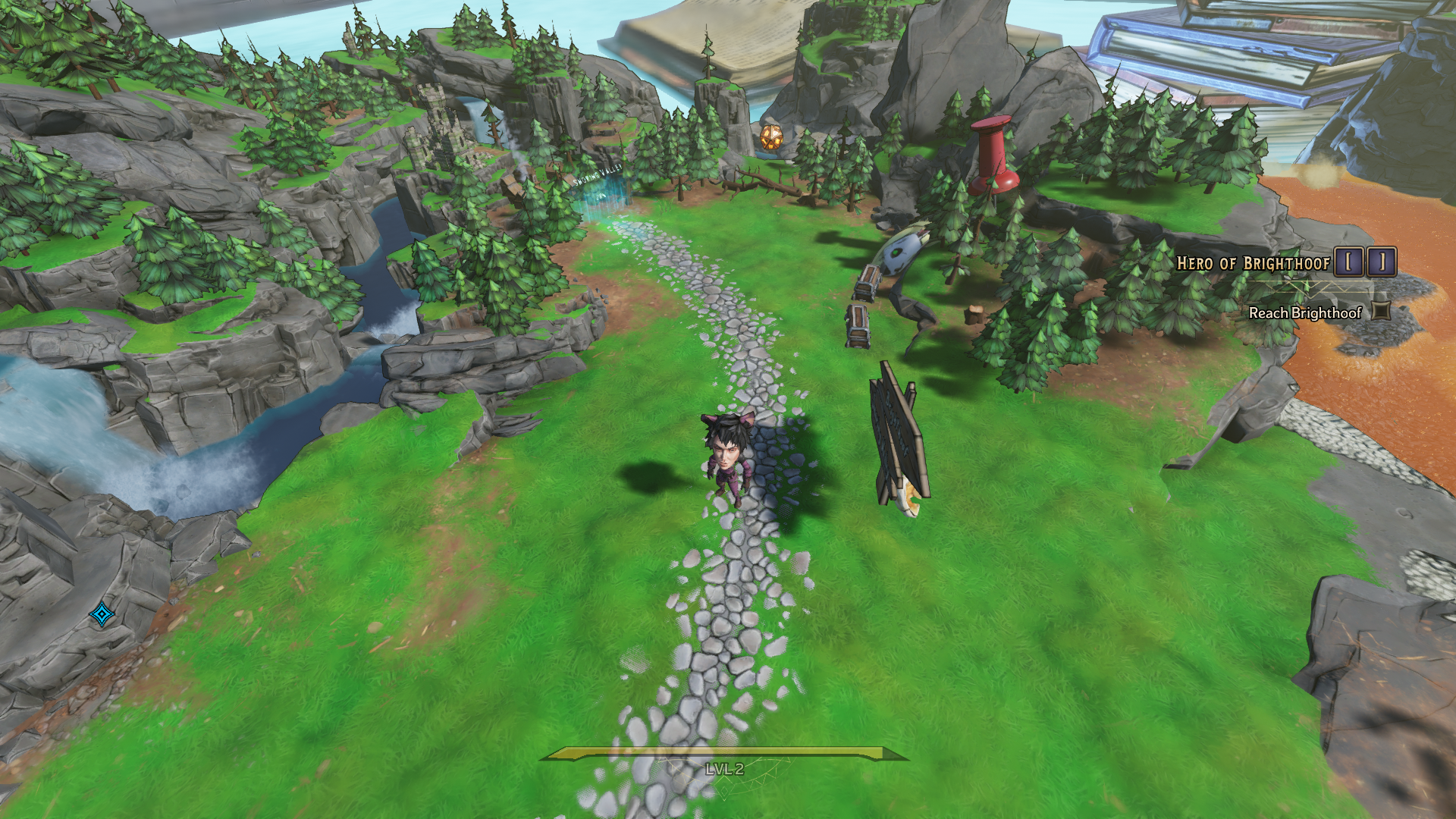 As you might have guessed, Tina is the bunker master herself while you play as a fatemaker trying to save the Wonderlands from the evil Dragonlord. You use the overworld to switch between dungeons and boss fights, while Tiny Tina rolls the dice and surprises you with random encounters or side quests, and sometimes you might hit a hurdle (in the form of a half-eaten snack or something).
As someone who's fascinated by TTRPGs – but often doesn't have the time to delve into one with my friends – I found it all pretty fascinating. Although, unfortunately, the novelty wore off rather quickly.
While I love the Borderlands games in general for their goofy dialogue and goofy humor, in some areas it felt like Tiny Tina and various supporting characters were lagging behind for too long, leaving you standing around and heel kicking a lot. I've never particularly liked this in previous games, and given that the pace is much slower overall here, it can be even more annoying.
And the cutscenes that crop up regularly lack visual quality. It's a minor thing, but please do justice to Queen Butt Stallion beyond nearly 720p cutscenes! The gameplay itself at least looks better; Even when the elemental magic is running amok and I can't see anything on my screen but poison clouds and flames.
Gearbox has obviously added a lot of little things to Tiny Tina's Wonderlands to improve on the already existing Borderlands formula and give it a shiny new main character – you! — but the studio seems to have neglected some key fundamentals in its rush to spit and polish its aging prized bangs. Worse, the UI and map have become messier than before. Ever played a TTRPG with too much stuff at the table? It is like it is. But somehow even more irritating.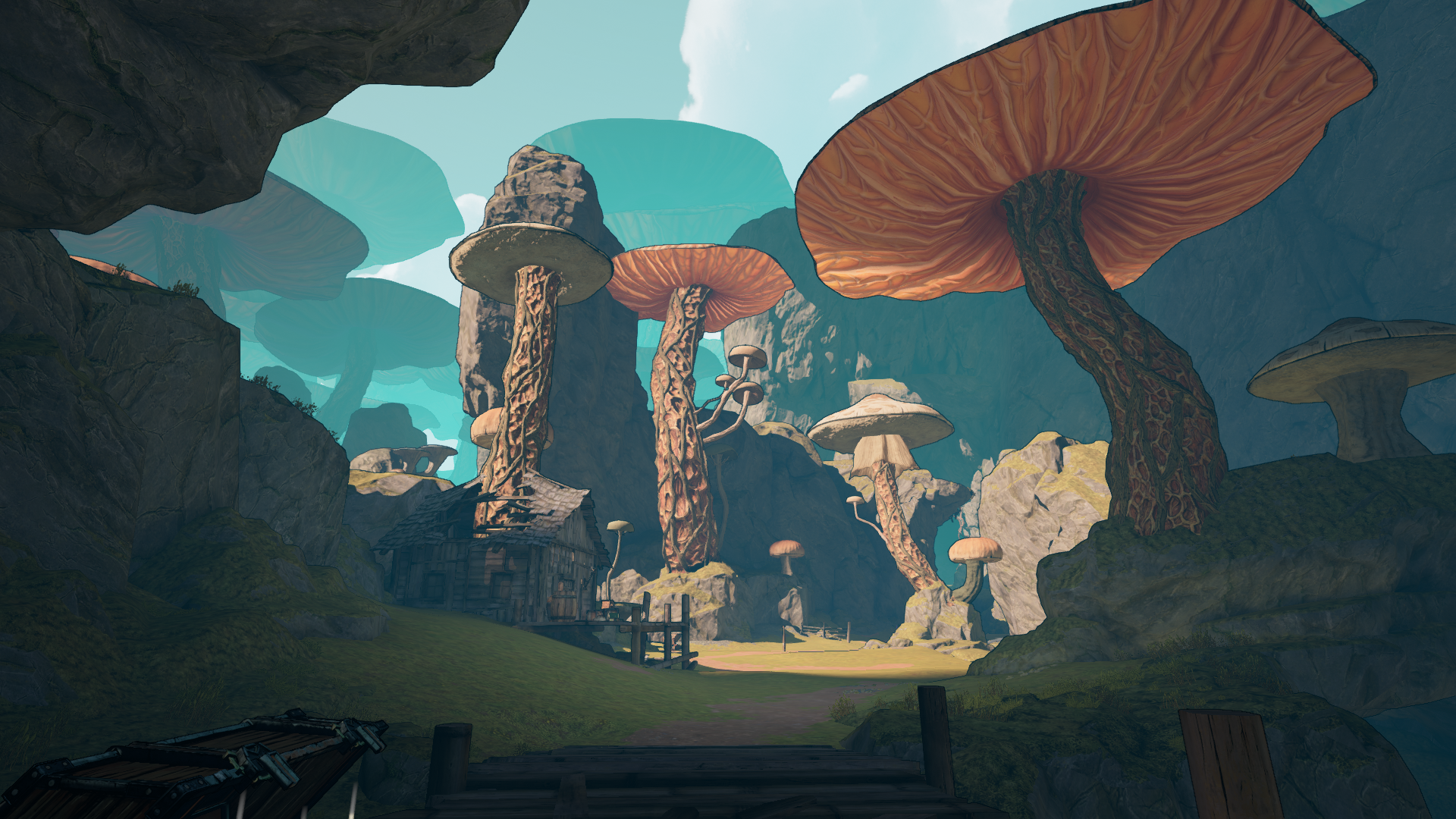 In terms of combat, the ability to switch spells and play around with new melee weapons played a nice role in livening up the game's action even more. Just be aware that your screen will fill up with magic effects, UI elements and other crap – and it will be annoying. And while I'm a sucker for using magic, I am not a sucker for my enemies who use it all the time; see boss number two, the Banshee. She is a pain.
It was nice to hear the likes of Will Arnett, Andy Samberg, Ashly Burch, and Wanda Sykes lend their mellow tones to the project, but to be honest, a star-studded cast and a handful of extra mechanics (which you don't necessarily have consume that much…unless it's an auto pickup!) doesn't live up to the expectations I had of Gearbox's experimental foray into RPG land.
I expected Tiny Tina's Wonderlands to offer something more than just a re-imagining of the Borderlands formula with a tabletop game board inside. I was initially impressed by the introduction of new combat mechanics and some other quality of life improvements to the overall experience. But this excitement just couldn't last long. At the very least, this fantasy-inspired score will keep your ears invested. A little bit.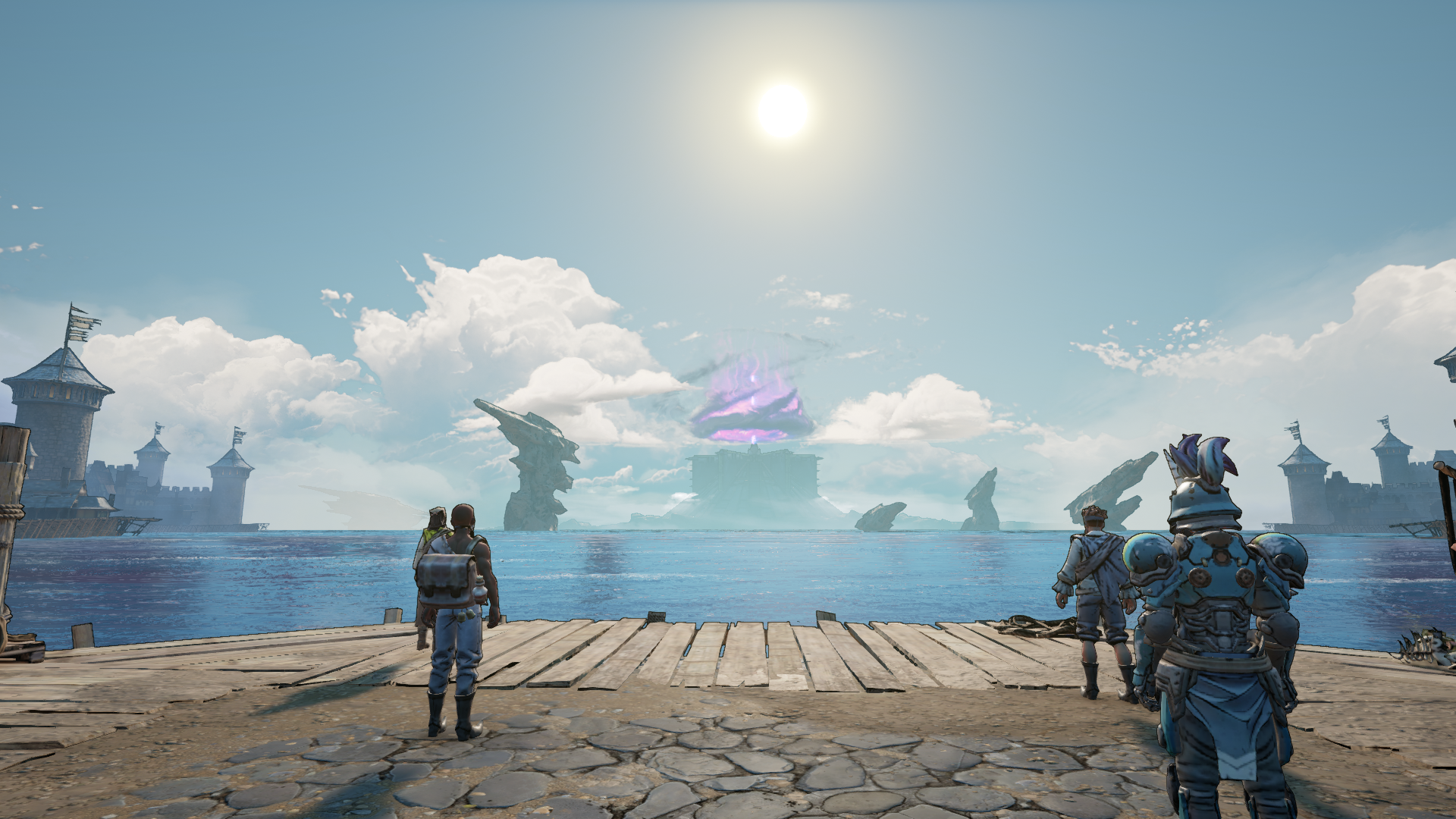 This leads me to talk about fantasy. Dungeons & Dragons campaigns are often embedded in various aspects of the fantasy genre, including of course Tiny Tina's latest campaign for Bunkers & Badasses.
There are dragons, the undead, elemental magic, and sometimes it feels like Borderlands has been mixed with elements of Skyrim. While I can't mount a horse and cross mountains almost vertically, I could recruit a dragon companion to help me defeat the dragon lord and his minions.
Seeing a spin-off of the Borderlands series take this further and really show off the spirit of the messy Tiny Tina was undoubtedly entertaining – I just wish the novelty of it all didn't wear off as soon as I realized it didn't feel as fresh or new as I was initially furnished.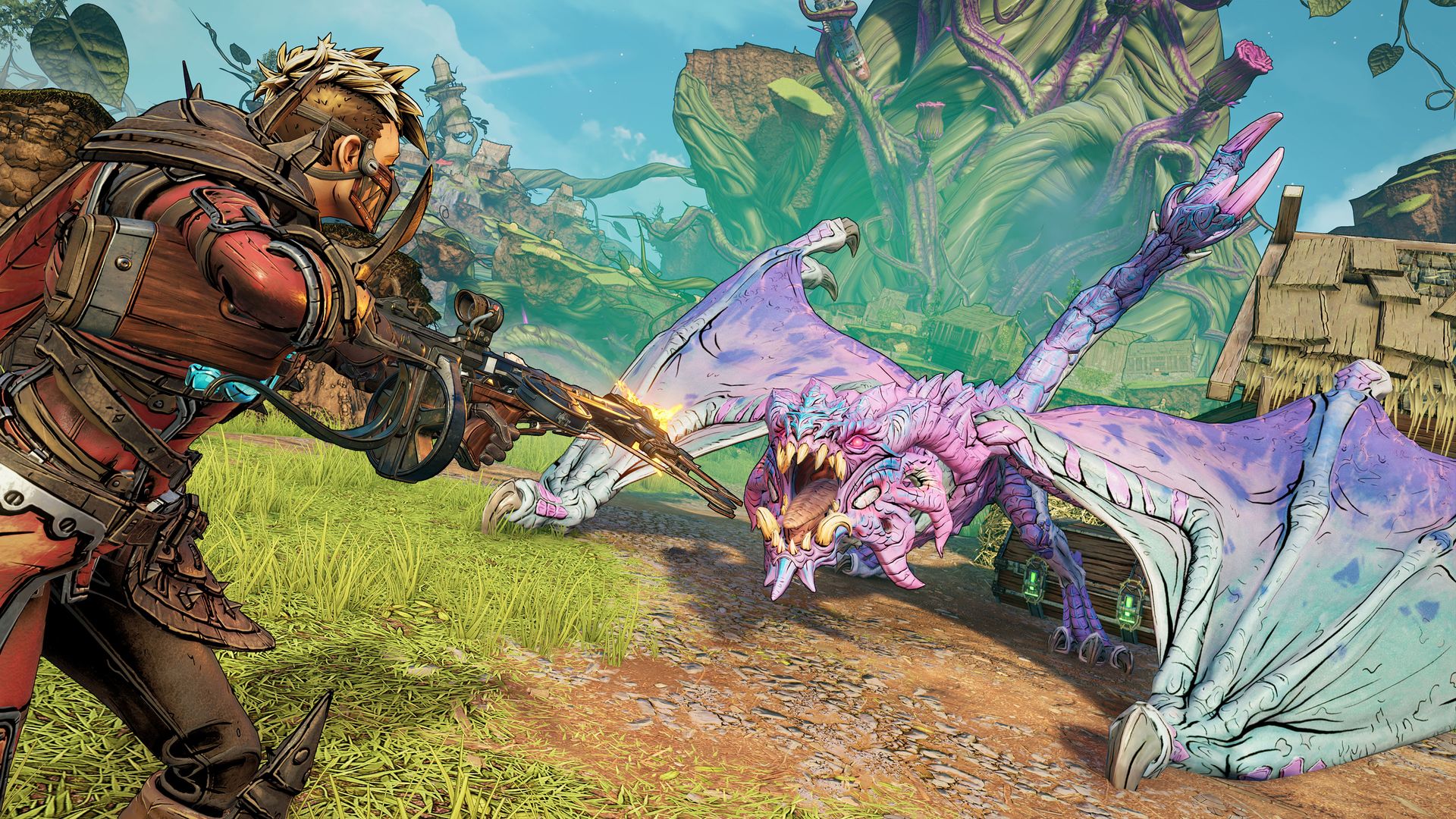 Tiny Tina's Wonderlands is a lively time. There's a lot to do, and I have a feeling there's going to be a lot of people out there (particularly fans of Tiny Tina's Assault on Dragon Keep) who will really enjoy this Borderlands fantasy spin-off.
I think there might be some fun multiplayer moments in the future, but probably not much beyond that. Gearbox has tried to take things in a new direction in a way, but in the end it still feels recycled and repetitive, retreading worn ground.

To see this content, please enable targeting cookies.


Cutting through mobs to trade my guns is fun, and sometimes an amusing line of dialogue makes everything seem great again. Gearbox could have done a lot more with the next installment in the Borderlands series than with this one. It was all getting old too fast, and it made me want to just boot Borderlands 2 back up with my friends instead.
https://www.vg247.com/tiny-tinas-wonderland-review Tiny Tina's Wonderlands Review – Borderlands is getting a magical makeover