Tortured Ukrainian reveals how Russian agents electrocuted him for 40 minutes; Burned crosses on corpses
A Ukrainian civilian who was captured and tortured by Russian forces has given testimony detailing the ill-treatment he was subjected to during interrogation by the FSB.
In the statement released by the Security Service of Ukraine (SSU), the Ukrainian civilian living in Kupyansk said that he was electrocuted and beaten with bats for almost an hour during interrogation by the FSB.
"During the first interrogation, they shocked me with electric current for 40 minutes, shot me with either a pneumatic gun or a gas gun – I don't know, I was in a bag… They hit me with bats or iron pipes," the Ukrainian civilian said , whose identity was not disclosed, in his statement.
The resident of Kupyansk added in the testimony that the FSB burned crosses on the victims' skin with a soldering iron. He also said that small cages in the torture chamber each contained eight detained Ukrainians, although the cells were only designed for two people.
The SSU said it is now working to identify all Ukrainian civilians from the recently de-occupied areas who were tortured by the Russians.
Since the war began in February, Russia has been repeatedly accused of detaining and torturing Ukrainian civilians.
On Tuesday, Mykhailo Ivanovich, a 67-year-old Ukrainian pensioner who was reportedly tortured for 12 days, told the BBC that he had experienced most of the Russian army's abuses, including electrocution, beatings, broken bones and needles inserted under the skin.
On Tuesday, Ukrainian officials exhumed the bodies of 52 civilians from a makeshift burial ground. Each of the bodies bore signs of torture, with some bodies missing their genitals.
In a video address released late Saturday, Ukrainian President Volodymyr Zelensky also revealed that Ukrainian officials have uncovered more than 10 torture chambers in recently liberated areas in the Kharkiv region, including the Kozacha Lopan railway station. One of the rooms in the Kozacha Lopan train station was equipped with "tools for electric torture," CNN reported.
It is unclear how many Ukrainians have been tortured by the Russian army since the beginning of the war.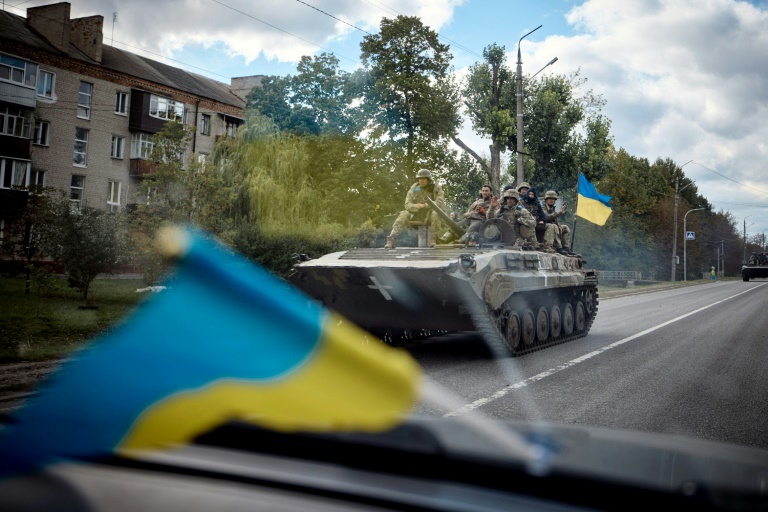 Related Articles
https://www.ibtimes.com.au/tortured-ukrainian-reveals-how-russian-agents-electrocuted-him-40-minutes-burned-crosses-bodies?utm_source=Public&utm_medium=Feed&utm_campaign=Distribution Tortured Ukrainian reveals how Russian agents electrocuted him for 40 minutes; Burned crosses on corpses