News
Trump proudly presents his new T-shirt – with a glaring flaw
Donald Trump proudly unveiled a new t-shirt on Thursday that he hopes his fans will buy to help fund his campaign and legal defense.
It features his mugshot, taken after his most recent arrest, and the words "NEVER GIVE UP!"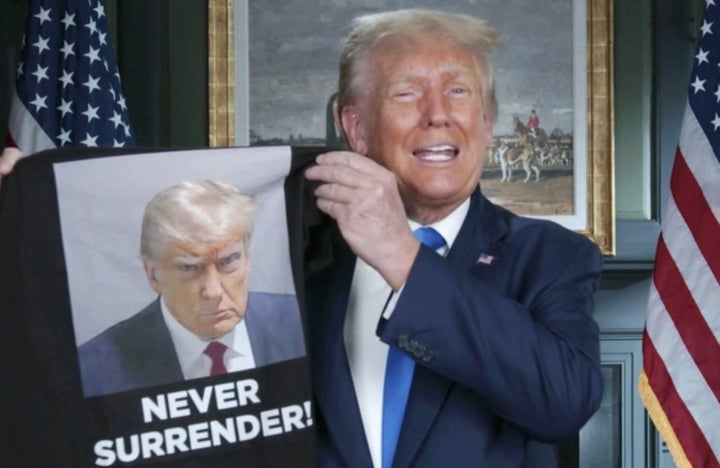 But there's a problem: the picture on the t-shirt shows him literally in the act of surrender.
The mug shot was taken as Trump turned himself in to Georgia authorities and was charged with alleged election interference.
"You make me look like a criminal," Trump lamented in his video, but stressed that the mugshot "completely backfired" because it enabled him to raise $10 million.
Proceeds from shirt will go to Donald J. Trump for President 2024, Inc and Save America. The latter is the PAC he used to pay legal fees, among other things, and that USA Today reported this week was "nearly broke" after burning around $150 million.
"People get it!" he said in the video as he peddled the mug shirt.
Trump's critics on X – aka Twitter – disagreed: