Two workers buried alive after construction site collapse
According to the authorities, a construction site in the Indian state of Tamil Nadu collapsed and two workers were buried alive over the weekend.
Four workers were cleaning the site at Maccharekorai near the city of Udhagamandalam on Sunday when part of the earth collapsed, the Times of India newspaper reported, citing police.
Half of the workers managed to escape, but the remaining two were trapped underground, according to the outlet.
Fire and rescue crews later arrived at the scene and retrieved the bodies, which were then taken to a state hospital for autopsy.
According to the report, Thiru SP Amrith, the district collector and district magistrate of Tamil Nadu's Nilgiris district, visited the scene with senior officials.
An investigation was ordered to determine if the construction work was illegal.
In a similar story that occurred nearly a month ago in the Bronx, New York, a 22-year-old woman survived an incident in which a boom truck crane crane collapsed on top of her vehicle.
Danielle Cruz was stopped at a red light on Bedford Park Boulevard on September 20 when a boom truck carrying material at a nearby construction site collapsed.
The truck's 40-foot crane eventually crashed into the windshield of Cruz's car.
"The whole thing came down on my car, it happened fast and slow at the same time. I remember the glass shattered and hit me and the roof of the car collapsed and hit my head," Cruz was quoted as saying by NBC New York.
Several people ran to the scene to help, footage of the incident showed.
"I tried to get out of the car but the door wouldn't open, so this guy ran to the car and he just opened the door and grabbed me," Cruz said.
Cruz sustained a hand injury in the incident. She was taken to St Barnabas Hospital in stable condition, according to police.
The driver of the crane truck was not seriously injured.
The operator violated manufacturer safety instructions by extending the boom at a high angle to lift about 1,600 pounds of metal bars, investigators later found, CBS News reported.
Among other things, the inspectors found that the construction project did not have proper city permits for the installation of cables and pipes.
According to the New York City Department of Construction, the general contractor for the construction project was All State 12 General Constructing Corporation.
Further violations are reported by the department to the operator and the general contractor.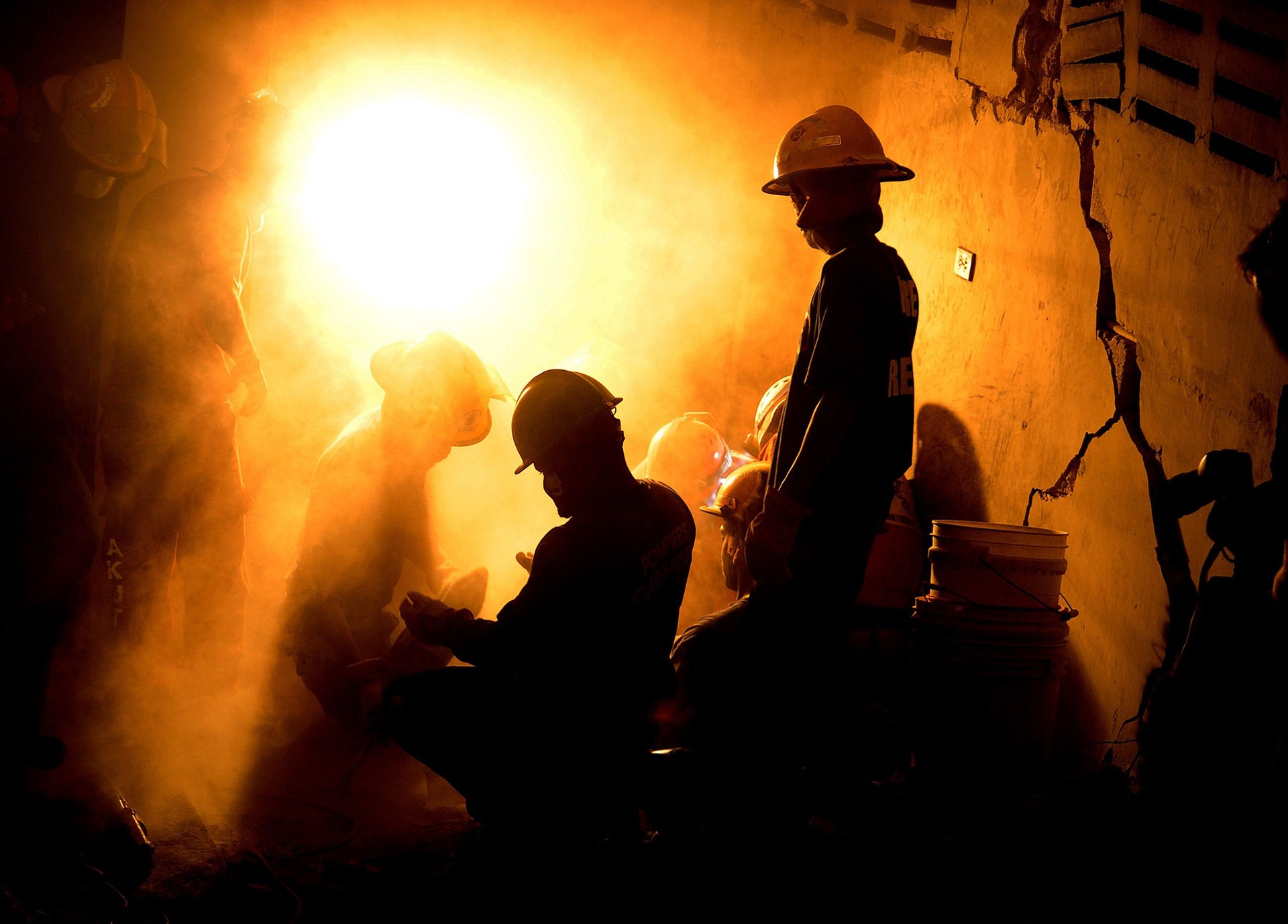 Related Articles
https://www.ibtimes.com.au/two-workers-buried-alive-after-construction-site-caves-1839357?utm_source=Public&utm_medium=Feed&utm_campaign=Distribution Two workers buried alive after construction site collapse