Ukrainian army kills 200 Russian soldiers in one day; 11 tanks, 20 armored vehicles destroyed
The Ukrainian army on Wednesday killed about 200 Russian soldiers and destroyed more than a dozen Russian tanks and armored vehicles amid the war, which is now in its eighth month.
According to the General Staff of the Armed Forces of Ukraine (UAF), the Russian military death toll is now estimated at 61,000. The Russian army suffered the greatest losses on Wednesday in the direction of Kramatorsk and Kryvyi Rih.
In addition to the dead, Ukrainian forces also destroyed 11 Russian tanks and 20 armored fighting vehicles on Wednesday. According to Ukrainian authorities, the Russians have lost a total of 2,435 tanks and 5,038 armored vehicles since the war began in February.
Russia's casualties come as President Vladimir Putin signed legislative measures claiming to incorporate four Ukrainian regions – Donetsk, Kherson, Luhansk and Zaporizhia – into the Russian Federation, despite doing so in violation of international law. However, the Kremlin said it was the will of Ukrainians living in the occupied territories to belong to Russia.
The Kremlin has not set the borders of the territories it is annexing, and Putin's spokesman Dmitry Peskov said certain parts of Ukraine are yet to be returned to Russia.
"Certain areas will be retaken and we will continue to consult with residents who would be willing to embrace Russia," Peskov said on a conference call with reporters, as quoted by AP News. He did not specify which Ukrainian territories Russia intends to "retake".
Russia continues to fight with manpower at the front. At the end of September, Putin ordered the partial mobilization of the Russian population and called on 300,000 combat-experienced people to go to war against Ukraine.
After Putin's announcement, flights from Russia skyrocketed and tickets to Istanbul or Dubai quickly sold out. Thousands of cars also queued for miles along the Russian border as men fled to avoid mobilization and conscription.
In addition, calls to the Ukrainian project "I Want To Live" increased sharply after the mobilization orders. The program gives Russian military personnel the opportunity to safely surrender to the Ukrainian Armed Forces. Russians who surrender will be guaranteed civilized treatment under the Geneva Conventions.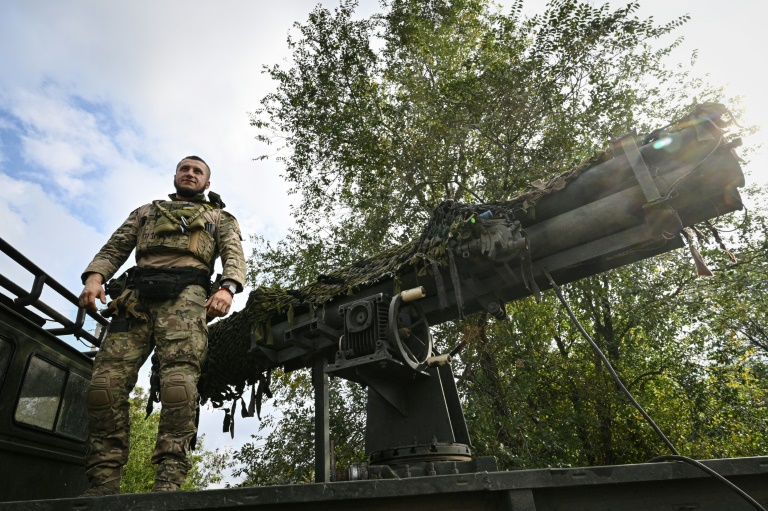 Related Articles
https://www.ibtimes.com.au/ukraine-army-kills-200-russian-soldiers-one-day-11-tanks-20-armored-vehicles-destroyed-1839254?utm_source=Public&utm_medium=Feed&utm_campaign=Distribution Ukrainian army kills 200 Russian soldiers in one day; 11 tanks, 20 armored vehicles destroyed