Ukrainian army mocks Russia for using '70-year-old' anti-aircraft guns: 'From what century?'
Ukraine's defense ministry on Monday mocked Russia for resorting to old weapons in the ongoing war.
In a Twitter post, the Defense Ministry attached a video showing what Ukraine identified as several AZP-57 anti-aircraft guns being pulled from storage and hoisted onto parked trucks.
"Meeting at the crossroads. While #UAarmy dominates IRIS-T, NASAMS, Aspide, terror state pulls 70-year-old AZP-57 anti-aircraft guns from its stores," Ukraine's Defense Ministry wrote in the caption. "Ukraine is confident about the future. The Empire is going back to where it belongs – to the past."
The video also showed several men discussing the guns off camera. One of the men, whose identity has not been released, also taunted the Russian army for taking old weapons from their storage.
"What kind of guns are these? From what century?" asked one of the men.
Russia's move to use AZP-57 weapons in the war points to problems with Moscow's arms supply.
Last week, UK Defense Secretary Ben Wallace told Sky News that Russia is likely to run out of arms before Ukraine because of sanctions imposed by Europe and the West.
In August, the independent Russian news agency The Insider also reported that Moscow is likely to face acute shortages of shells, artillery and armored vehicles by the end of 2022. She also noted that Russia has used at least 7 million shells in the war in Ukraine since February. The estimate did not include the number of shells lost after Kyiv hit Moscow's camp on the front line.
"If the intensity of the war remains at the current level, by the end of 2022 Moscow will face a noticeable shortage of shells and will have to reduce its use of artillery to save ammunition," the newspaper reported at the time.
Aside from the crippling sanctions and the Russian army's own deployment, Moscow's depleted reserves could also be caused by fleeing troops leaving behind equipment, including tanks, artillery shells and howitzers.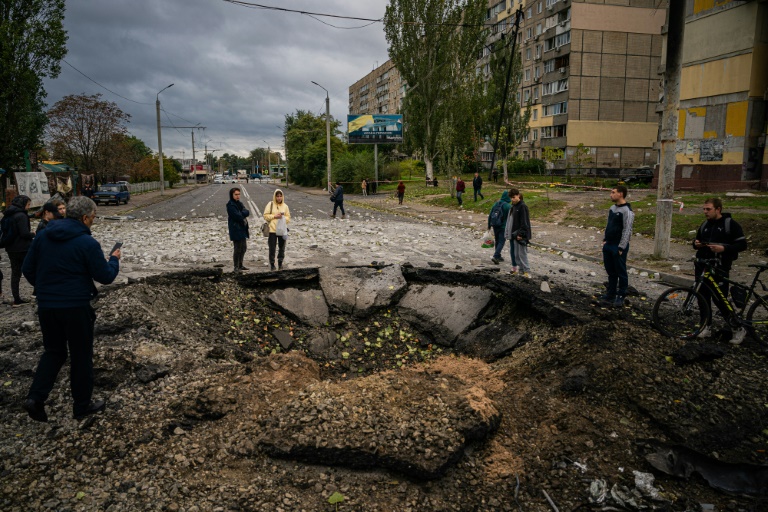 Related Articles
https://www.ibtimes.com.au/ukraine-army-mocks-russia-using-70-year-old-anti-aircraft-guns-what-century-1839623?utm_source=Public&utm_medium=Feed&utm_campaign=Distribution Ukrainian army mocks Russia for using '70-year-old' anti-aircraft guns: 'From what century?'