US, EU will crush Russian army if nuclear attack is launched on Ukraine: diplomatic chief
EU diplomat chief Josep Borrell warned on Thursday that the West will crush Russia's military if there is a nuclear attack on Ukraine.
During an event hosted by the European Diplomatic Academy in Bruges, Borrell said the US, EU and NATO are serious about delivering a "powerful response" if Russia uses nuclear weapons in Ukraine.
"There is a nuclear threat and Putin says he is not bluffing. Well, he can't afford to bluff. It must be clear that the people who support Ukraine and the EU and the member states, the US and NATO are not bluffing either. Any nuclear attack on Ukraine will provoke a response. Not a nuclear response, but a powerful military response – that the Russian army will be destroyed and that Putin should not bluff," Borrell said.
The chief diplomat's remark was in reference to Russian President Vladimir Putin's earlier threat to use nuclear weapons in the war in Ukraine to "protect the integrity of our country". The Russian leader had said his warning was "not a bluff".
In response to Borrell's comments, Dmitry Medvedev, former Russian President and Deputy Chairman of the Security Council of the Russian Federation, dismissed claims about Moscow's possible use of nuclear weapons in Ukraine as "paranoia".
"Let's leave the paranoia about the Russian nuclear strike on his conscience," Medvedev wrote on his Vkontakte page on Thursday. "By the way, I recently wrote that the western states don't give a damn about Ukraine and her Bandera regime. You don't want to offer them full support. Also, the overseas and European rabble-rousers are definitely not going to die in a nuclear apocalypse for them. Therefore, their reaction will be cautious and balanced. And that is the second meaning of Borrell's remark."
Borrell's warning comes as Russia continued to launch deadly attacks on Ukrainian civilian targets on Thursday, as part of what Putin described as a response to the bombing of a bridge in the Crimean peninsula. He blamed Ukrainian intelligence for ordering the attack, but Kyiv has yet to take direct responsibility.
Thursday's shelling included a "kamikaze" drone attack on the Kyiv region and the shelling of residential buildings in Mykolaiv. It is currently unclear how many Ukrainian civilians were killed in Russian missile attacks.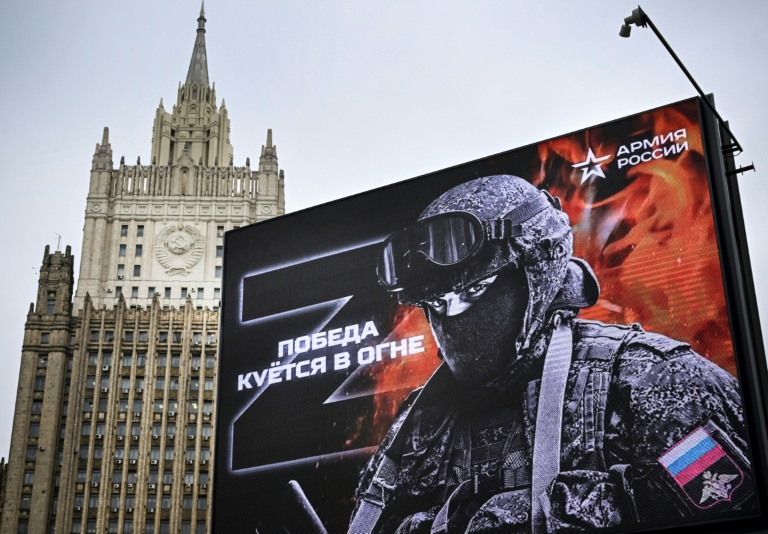 Related Articles
https://www.ibtimes.com.au/us-eu-will-annihilate-russian-army-if-nuclear-attack-launched-ukraine-diplomatic-chief-1839527?utm_source=Public&utm_medium=Feed&utm_campaign=Distribution US, EU will crush Russian army if nuclear attack is launched on Ukraine: diplomatic chief