Vampire the Masquerade Bloodhunt Preview: An exciting attempt to feed on the battle royale greats
It's been a while since we've explored the dark alleys and treacherous halls of Vampire the Masquerade's secret society, but that's about to change Vampire the Masquerade: Blood Hunt falls tomorrow. This title is a battle royale set in the world of the Nightcrawler and various powerful vampire clans, seemingly aiming to summon the intellectual property from its coffin in a shiny, modern package.
But how good is it really? Well, I headed to Sharkmob Studios to try out the game ahead of its official release to find out how this upcoming battle royale fares against the big hitters at the moment. This is just a preview of our full review, which will come out in the near future once we've gotten into the game post-launch.
First off, I wasn't convinced that verticality was a major selling point for the game. It's widely publicized as a unique aspect of the game that currently sets it apart from other battle royales, but it's hardly the first to do so.
Take Hyper Scape, Ubisoft's short-lived first-person battle royale – this game required players to constantly scale massive structures, and that didn't seem like enough to keep it going. What I'm saying is that the map itself, the recreated city of Prague, coupled with the ability to scale the mix of gothic and modern scenery together enhances the experience. There's something about the rain-soaked streets and dark alleyways leading to parks, cemeteries, crowded streets, and open spaces that sets it apart from many other locations found in competitor titles.
But you are not in Prague to see the sights. You are there to take out other vampires with an assortment of weapons and melee weapons that you plunder from the world. Weapon variety is pretty standard, at least as far as firearms go. You have two weapon slots that can be filled with Assault Rifles, Volley Rifles, Akimbo Pistols, and Shotguns. There are also some more vampiric options in the form of two one-handed crossbows and a larger crossbow with gas bolts that deal AoE damage.
While I would have liked a bit more variety at times, it all fits into the world of Vampire The Masquerade, where everything is set in a realistic setting rather than a totally outlandish, fantastical future. So I can see why they would largely keep it simple here. However, the melee weapons give you some more eccentric options: fire axes, dual swords, katanas. All have built-in abilities that help fend off enemies or close range in ranged groups.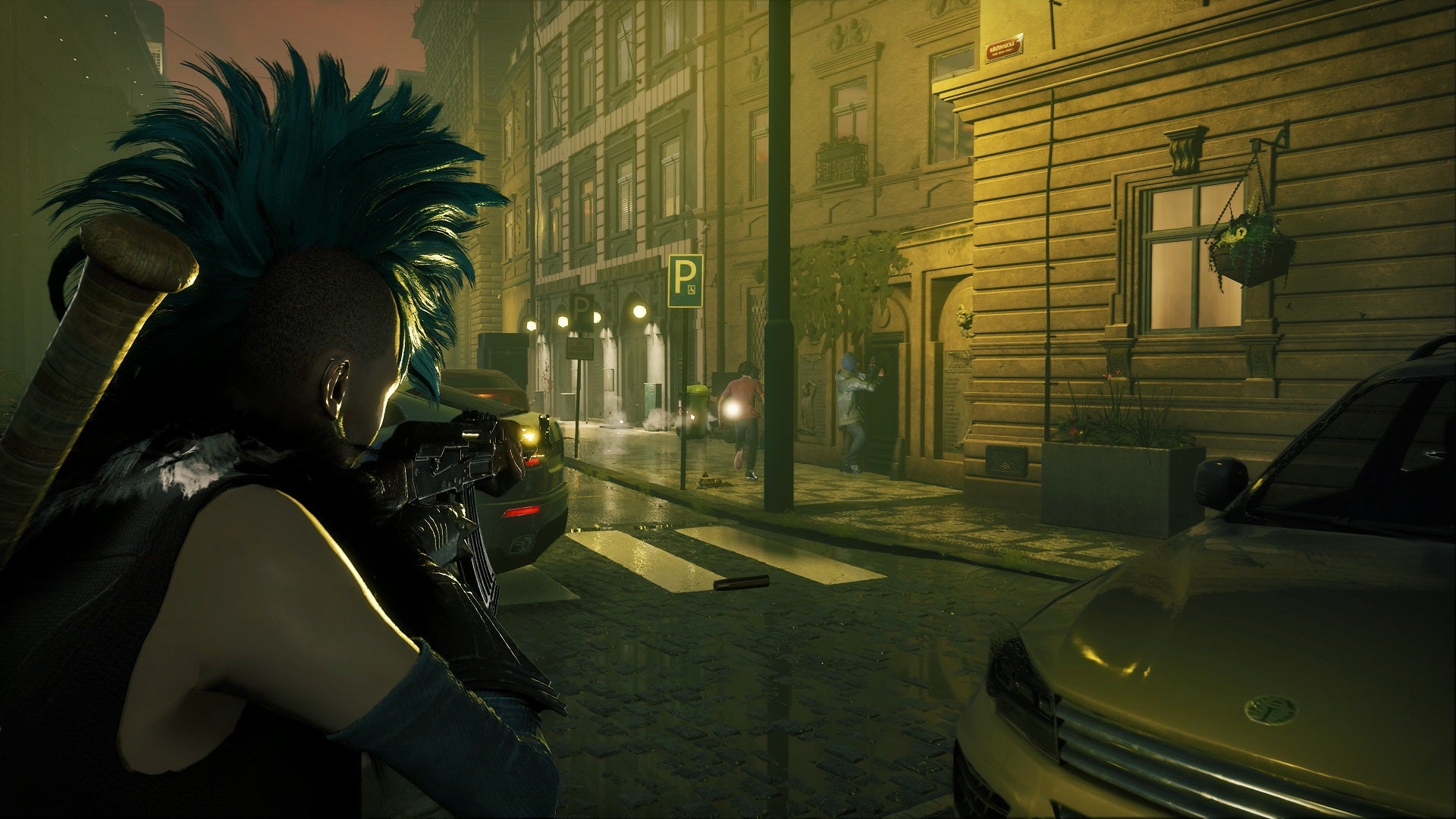 Legendary weapons are also in the game and they seem to be staggeringly powerful in the short amount of time I've had to mess with the game. I managed to snag a legendary revolver from another playtester that seemed to deal over 25% of a player's health per body shot, and I was later stalked by a fella with what seems to be the map's overpowered minigun. completely wiped out weapon pickup. It's a bit early to dictate any sort of "meta", but I can absolutely foresee that map knowledge will be crucial for competitive players, and that fighting for key locations on the map where these legendary weapons are more common are going to be a cornerstone of the early games.
There are other parts of the battle royale experience that retain these ties to the vampire experience, the most obvious of which is feeding on mortals you can find. They often chat with friends or check their phones on the streets of Prague. This gives you permanent buffs that improve skills or aspects of your character, such as: B. Health regeneration and melee damage. At the entry level, it acted as an active way to increase player power throughout the game, rather than grabbing rarer weapons and snatching consumables off the ground.
I felt like I could start out with a game plan before the game started, something that goes beyond landing in a spot with great loot and looking out for specific weapons I like. Also, for those concerned that sucking the blood of strangers on the streets of Prague is a bit aggressive for the series, don't worry. If anyone sees you feeding, shoot your guns or use your outdoor skills and you'll be marked on the map for a short time as punishment for revealing yourself. Don't break the masquerade!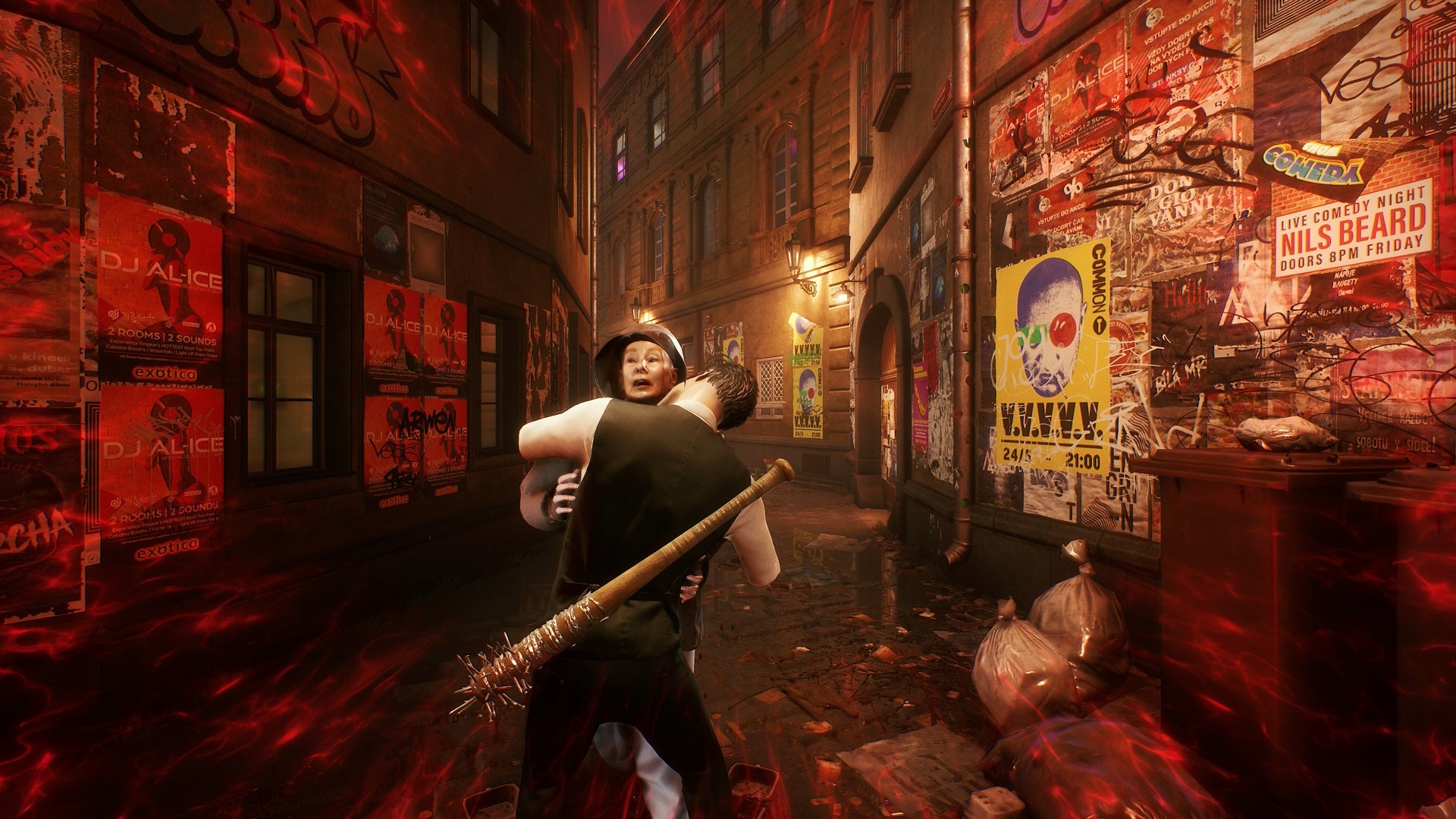 One thing that might bring Vampire The Masquerade Bloodhunt over the bar for many is the wide range of customization options. Everything was unlocked in the preview build I got my hands on. As such, I was able to play around with a gargantuan array of costumes and facial/body features. This allowed me to create any type of nightlife freak I wanted. Some of them are really complicated too, especially some of the legendary outfits that seem like they were pulled straight from Blade or Underworld.
I was particularly a fan of the streetwear options, which are usually associated with common or rare options that most players can get their hands on. Anyone who's played PUBG or other battle royales with similar customization options will know how lame it can feel to be stuck with literal rags (not in the cool Nosferatu way) and how hard it is to get visually comfortable with your character feel. Having basic clothing options that retain a bit of that cool factor is a great thing to see.
One aspect that might appeal to the old-school vampire crowd is Elysium, a social hub where NPCs from each vampire clan offer quests and nuggets of lore. Admittedly, I didn't get too much opportunity to play around with the quests in the available test build, instead wanting to focus on getting to grips with running and shooting in battle royale. However, from the limited amount I've experienced, there's an ongoing narrative in this hub area that takes you between these different characters and into live matches to snag items and find out what's going on in Prague's vampiric underworld .
It's hard to imagine, and frankly unrealistic, to expect the same narrative focus that we've seen in previous RPG installments in the series. However, there was a comforting moment when I realized that some time had been spent installing a story to match the IP here. I'm curious to see how much quest content is available in Season 1 and whether it will provide a fulfilling storyline that weaves between frenetic combat or just serve as a source of rewards and fancy costumes.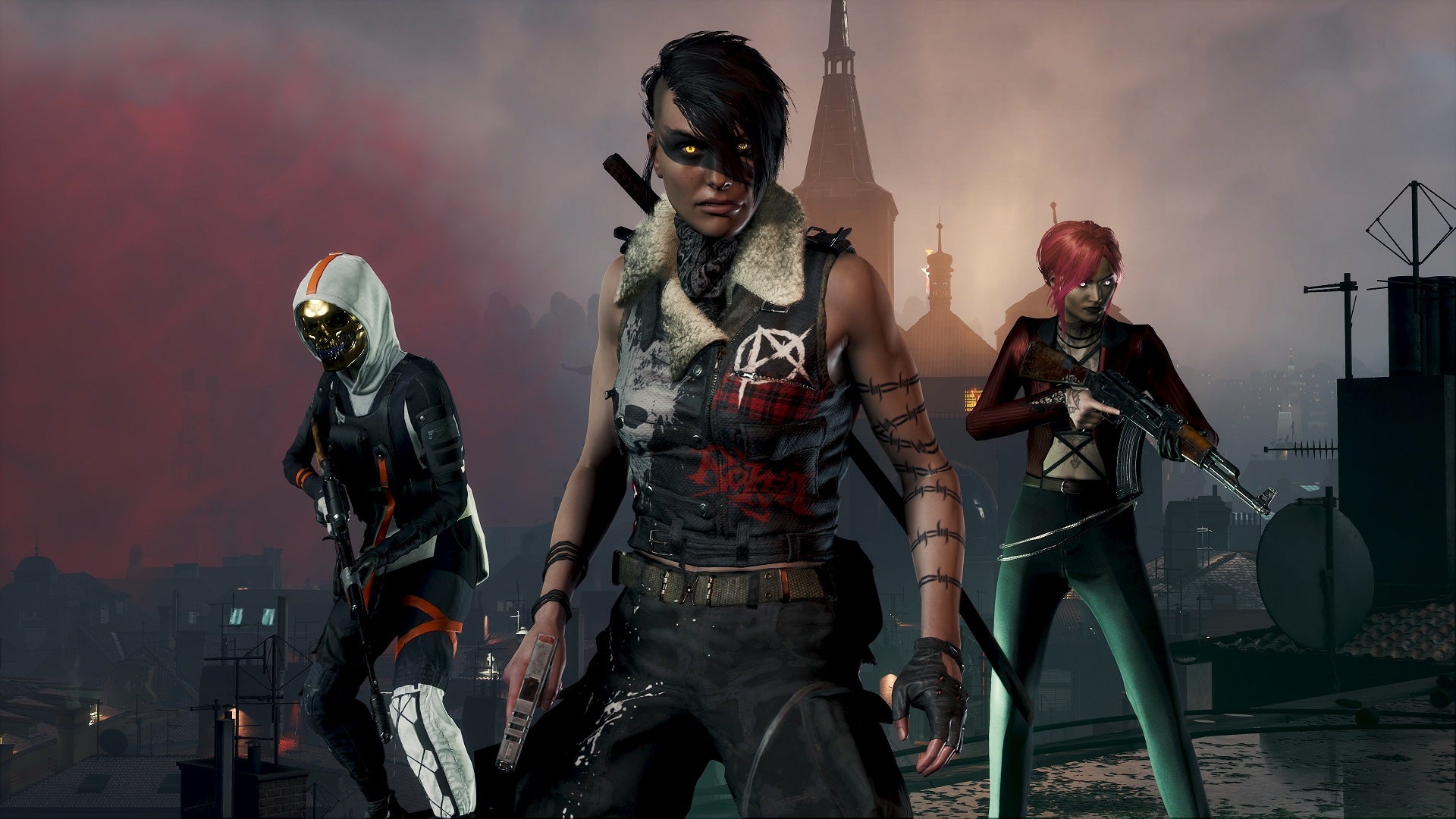 As it stands, with just a brief exposure to the core of this game, Bloodhunt seems appealing enough to garner a decent initial community at launch. It makes a great first impression, but whether it will retain that interest when the initial shine fades is the main question with this title, or any live-service battle royale launched in the age of Warzone, Fortnite, etc. At the start of one seemingly dry streak of major AAA releases, it may also be overshadowed by Warzone Season 3, which will be released on the same day. Whether the dark streets and supernatural gameplay can lure enough players away from their usual hangout games remains to be seen.
Bloodhunt has elements ranging from standard to quite enticing, but some aspects make me cautious. For example, how annoying it is to level through the Battle Pass, the difference in quality between rewards for paid and free players, the depth of combat in the game, and whether the initial quest lines will have any bite without seasonal updates.
It'll take some time after launch to figure all this out, but as a free game with a solid foundation, it's totally worth trying if you're considering dancing on the dark side.
https://www.vg247.com/vampire-the-masquerade-bloodhunt-preview Vampire the Masquerade Bloodhunt Preview: An exciting attempt to feed on the battle royale greats