Vardy pays around £1.5 million for Rooney after 'Wagatha Christie' lost everything
Rebekah Vardy will have to pay around £1.5 million in legal fees for Coleen Rooney after losing a "Wagatha Christie" High Court case she sued the wife of her compatriot footballer.
rs Vardy, 40, failed to make a defamation claim against Ms Rooney, 36, in July when Mrs Justice Steyn ruled that Ms Rooney's social media posts allege Ms Vardy leaked personal information His personal statement to the press is "basically the truth".
In an order published on Tuesday, the judge ruled that Ms Vardy should pay 90 per cent of Ms Rooney's costs.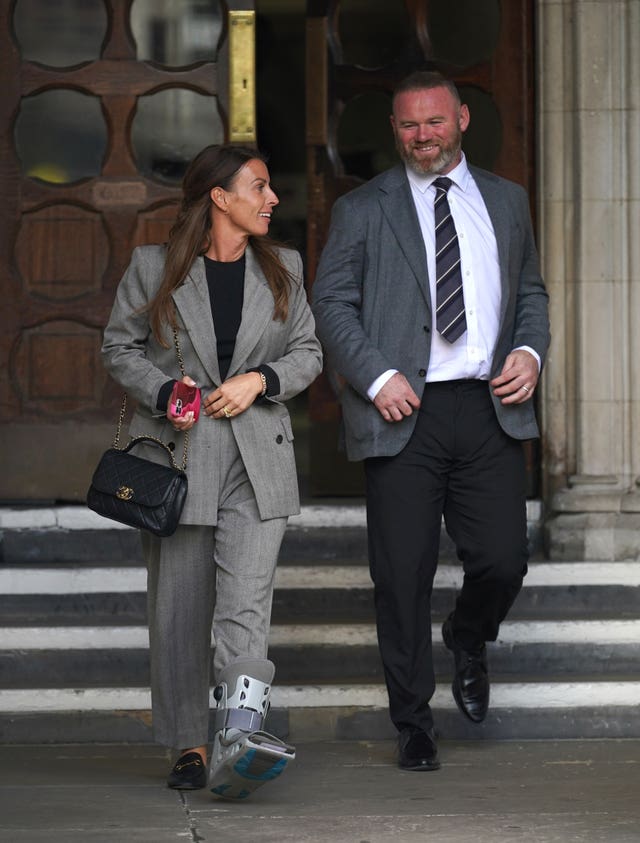 Mrs Rooney incurred more than £2m in total costs, but £350,000 of that was paid before the trial in May, so they were dropped to make a final figure of £1,667,860.
Ms Vardy has been asked to pay £800,000 of the cost bill by 4pm on 15 November.
She will also have to pay the costs incurred for seven journalists who were potential witnesses but did not give evidence – in addition to a portion of their costs that Ms. Rooney has been ordered to pay.
The judge ruled on various issues related to Ms Rooney's expenses after receiving written legal arguments on behalf of both women.
The total amount of Ms Vardy's legal fees is unknown at this time, but is expected to be around the same as that incurred by Ms. Rooney.
https://www.independent.ie/entertainment/vardy-to-pay-about-15-million-in-rooney-costs-after-wagatha-christie-loss-42039410.html Vardy pays around £1.5 million for Rooney after 'Wagatha Christie' lost everything