Wakefield and Barrow are happy with IMG's rugby league plans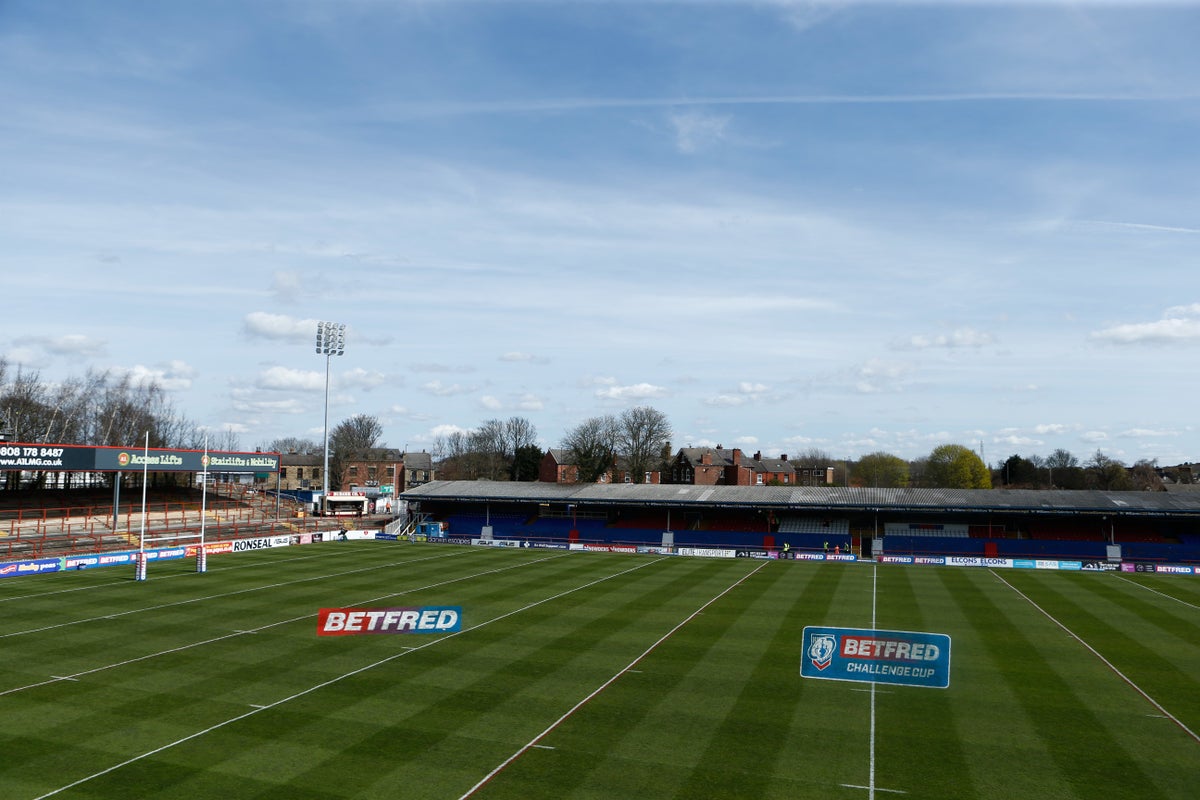 Rugby league clubs at all levels of the domestic game have continued to express cautious optimism about an IMG-led reorganization that will scrap automatic promotion and relegation between the top divisions and increase teams based on an annual ranking.
Super League contenders Wakefield Trinity and aspiring Championship club Barrow Raiders are the latest to express broad support for the proposals, subject to further details of the as yet undetermined judging criteria and guarantees of process transparency.
Tentative support from Wakefield and Barrow – both clubs who have had much to fear over likely structural changes – shows that IMG's plans have been received with encouragement throughout the game, with Championship newcomers Keighley Cougars the only side so far to have their opinions expressed publicly opposition.
Wakefield chairman John Minards said he welcomes the clarity such a system should bring as clubs are theoretically able to upgrade their off-field elements, including facilities and development, to a standard that them the status "A" and thus the guarantee of it secures a place in the top division and immunity from relegation.
"I think these recommendations are a big step in the right direction for the game," Minards told the PA news agency.
"I'm positive about the opportunity they offer to clubs if they invest and meet the required standards for a seat at the top.
"The concept of it being unfixed and open to any club who, through their behavior and facilities, can demonstrate their potential on and off the pitch is to be welcomed."
Wakefield have recently begun a £12million overhaul of their historic Belle Vue stadium and are hoping the improvements will move them towards an 'A' rating in time for the planned restructuring at the start of the 2025 campaign.
Until then, the remaining spots in the 12-man top division will be filled by 'B'-class clubs based on a ranking system.
These clubs would face potential relegation every year if a team from a lower division could reach the highest standard and take their place.
While Barrow chairman Steve Neale believes the new proposals will make it more difficult for his club to achieve its high-profile ambitions, he welcomed the opportunity for clarity and hopes the forthcoming criteria will spell out what they need to do in order to to get a dedicated club super league place.
"The most encouraging thing for me is that at the end of the day I still see hope," Neale said.
"What I feared was that they would pull up the drawbridge and tell clubs like Barrow that we had no chance of ever getting into the Super League.
"If they publish clear and transparent criteria, we can work towards that. Provided it's transparent and not subjective, we can see exactly what we need to do to become an A-rated club and lose that threat overnight.
"I think it's going to be one hell of a journey for us to reach the Super League without breaking new ground. But it's still there and it's important that we still have that ambition."
Andy Mazey, chairman of the League One Rochdale Hornets, praised what he called IMG's "whole game perspective" and allayed fears that clubs outside the top two divisions could be sidelined by the new structure and effectively forced into amateur status to return.
"Not much changes for us in the short term, but the only thing we asked for was a perspective of the whole game and I think they listened," Mazey said.
"If you have ambition and potential, you achieve it, and that's positive for me."
Further details on the IMG plan are expected to be presented to clubs early next month. A majority vote among Super League clubs is required to change the structure of the competition, but a further vote involving the 25 other professional and semi-professional sides is considered non-binding and purely indicative.
https://www.independent.co.uk/sport/rugby/rugby-league/img-super-league-barrow-wakefield-b2177989.html Wakefield and Barrow are happy with IMG's rugby league plans