Wayne Pivac hails the South Africa tour as a significant step forward for Wales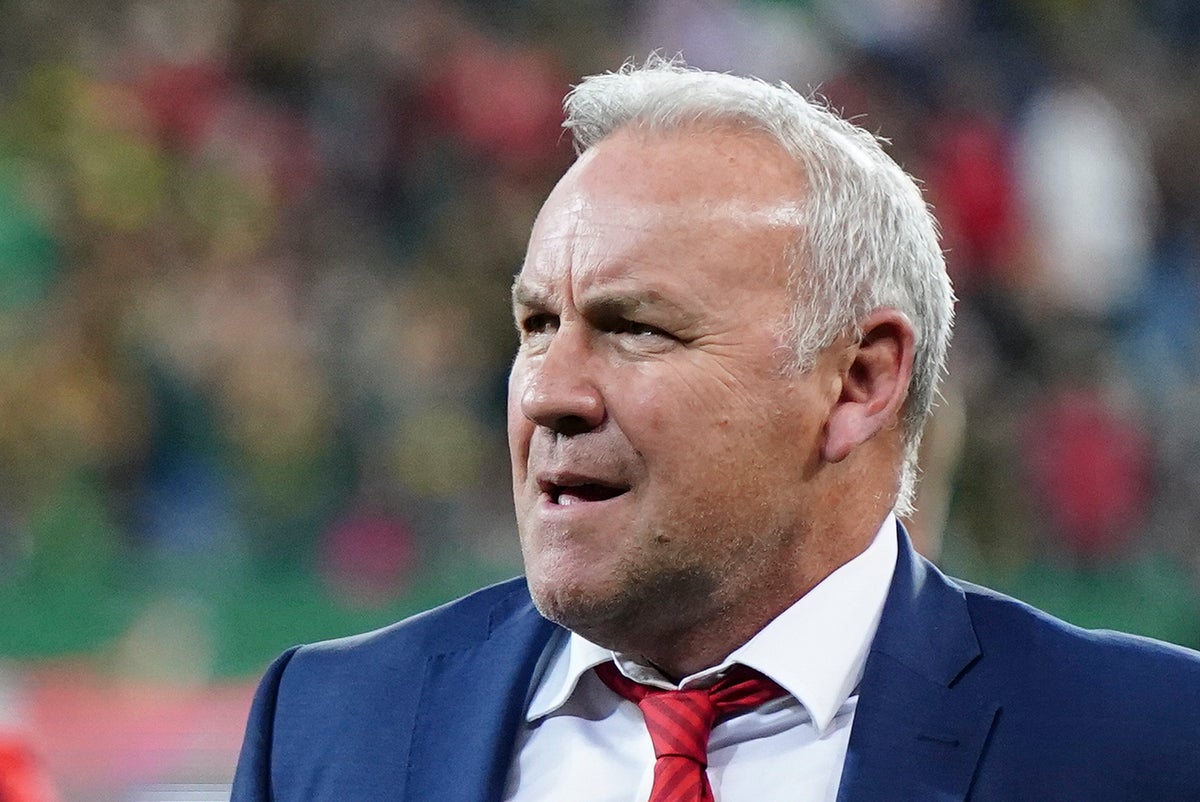 Wayne Pivac described Wales' South African tour as "a big step in the right direction" although they saw their dreams of Test series glory dashed.
South Africa won the crucial game in Cape Town 30-14, with head coach Jacques Nienaber recalling eight of the 2019 World Cup-winning Springboks teams after Wales equalized the series seven days ago.
And it was a treat as South Africa won the series 2-1 through tries from Handre Pollard, Bongi Mbonambi and Siya Kolisi, with Pollard scoring three conversions and three penalties for 20 points.
"It was a big step in the right direction for us," said Wales head coach Pivac.
"When we get back together for the fall series we will be less than 12 months away from the World Cup so we have to build on that tour. I am very pleased that the positive aspects outweigh the negative.
"Players enjoy rolling up their sleeves and enjoying each other's company. There's disappointment at losing a rugby match but overall we'll have a few beers tonight and going into the next series will be positive.
"I'm a little frustrated and disappointed with the result but I'm certainly not disappointed with the effort that has been put in over the past six weeks.
"We came here with the goal of winning a series and we meant it. It wasn't just talk and the players worked really well together."
Wales' second Test victory in Bloemfontein was their first against the Springboks on South African soil, while in the first Test they were beaten at the last moment by Damian Willemse's penalty and lost 32-29.
Pivac added: "Obviously we're happy that we got the story with last week's win.
"You look at the first test and there was a moment or two where you look back and think, 'If only.' We certainly know that we played very well on this occasion.
"We were right in the game and then to win the second test and I don't think many people would have predicted those first two weeks when we came to South Africa."
Wales fought hard throughout on a difficult surface at the DHL Stadium and their defensive resistance often proved heroic.
But they could only muster a try from Tommy Reffell and three penalties from captain Dan Biggar as they missed out on the same series success for Ireland in New Zealand and England in Australia.
Just four months after losing to Italy at home in the Guinness Six Nations, Wales will rightly see the Tour as successful in many respects, particularly with the 2023 World Cup in mind.
Biggar said: "We didn't start very well and South Africa had a lot of possession and momentum and took the lead.
"South Africa strangled the game a bit and they deserve credit for that. It felt like we spent a lot of time on our own half.
"Overall I would say it will always be disappointing to end up losing but to win here is a huge tick. Overall it was an extremely positive tour.
"From our background in the Six Nations (Wales lost to Italy at home in March) no one could have predicted how it would go.
"We've fallen behind a bit after a long season but we've said this is the standard we need to achieve now, not the Six Nations where we've fallen a bit behind.
"Obviously Wayne and I will be disappointed with the overall result but when we go on holiday in the next few weeks we will look back on this tour with fond memories."
Nienaber said of the Springboks' success: "It was a final for us and we just had to deliver. There was no way not to deliver.
"It wasn't a brilliant performance. I found the set pieces worked well, but there were still a few hiccups.
"I think there's a lot we can work on. Like last week, we created chances that we didn't take.
"We had a long conversation after last week that we'll have to learn when we're in control of the scoreboard and there's 20 minutes left. How do we think and coordinate what we are going to do?
"I think this week we've been a lot more aligned and sober about how to play when we're under pressure on the scoreboard and what kind of style we need to play to finish the game."
https://www.independent.co.uk/sport/rugby/wales-south-africa-wayne-pivac-b2124865.html Wayne Pivac hails the South Africa tour as a significant step forward for Wales