What are you playing this weekend? (26th of March)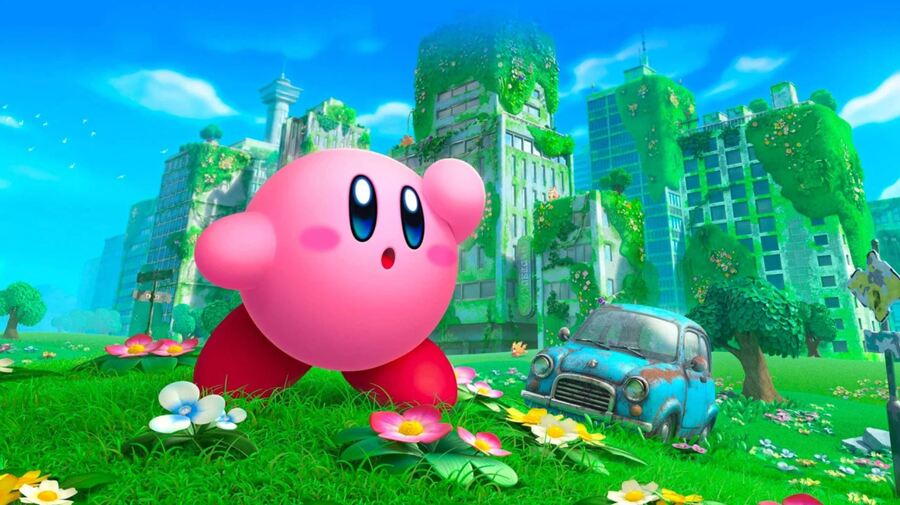 Happy Kirby Week! There's a lot going on here at Nintendo Life too, not only with the release of Kirby and the Forgotten Land, but also with Rune Factory 5. We loved Kirby and gave him a solid 9/10 in our review, but were a bit more critical of Run Factory and scored 7/10 in our review.
On the news site we are about to see the release of not one, but seven new Wii U and 3DS games, which is just crazy. Activision/Blizzard are in trouble again, we've learned The House of the Dead: Remake is getting a "cowboy mode," and NOA contributor Samantha Robertson has left the company after 11 years. phew!
Now it's time to chill and discuss our game plans for the weekend. A few MMembers of the Nintendo Life team have done just that below, so don't hesitate to read our posts and then join in with your own via our comments section. Enjoy

Tom Whitehead, Associate Editor

Like everyone and their mother (and my mother is actually at this camp) I will play Kirby and the Forgotten Land. It's so darn cute and innocent that, honestly, it's pretty much perfect for a bit of weekend play right now. Elsewhere on the Switch, I'm currently banging my head against an uphill battle in Triangle Strategy and stubbornly refusing to level up. I'll crack and do that someday!
Elsewhere, I'm still woefully behind in Elden Ring, and I'm going to play a bit of MLB The Show 21 to warm up for MLB The Show 22. the new one will be almost identical, to be fair, but it's an addiction.
Kate Gray, Staff Writer

I'm getting an Xbox Series X on Monday. It feels like introducing a new baby to a household, and my Switch is the older sibling afraid that when the new arrival arrives, they'll be forgotten. Don't worry, Poppet – I'm forcing my partner to play through Skyward Sword, and he's only just gotten to Earth Temple, so we've got plenty of time to hang out.
So when I'm not playing Elden Ring and waiting for Outer Wilds to COME ON to Switch, I'll be playing Earthbound more. I think I just got through Fourside and according to the very cool guide I bought I'm really not very far in the game. It's damn hard, isn't it? (And yes, that probably makes me the only person here who isn't going into Mouthful mode on Kirby this weekend. I'M ON A BACKlog, I'll get to it eventually.
Ollie Reynolds, staff writer
This weekend is Mother's Day in the UK so I'll be spending a lot of my time making sure my wife has a fun and relaxing few days as it's her first year as a mother. With that in mind, I'm not sure how much time I can devote to playing it, but I'd love to spend some time playing OlliOlli World as I kind of fell off after about a week.
Of course, that means I won't be playing Kirby and the Forgotten Land. I don't know what the Kirby series is all about, but it's one of the few Nintendo IPs I've never really gotten to grips with. I recently tried the demo and even that didn't quite convince me.
Liam Doolan, news reporter
Like many Switch fans, I'll be playing Kirby's latest adventure this weekend. It's actually been a while since I correct tried a Kirby game at release. In fact, I was the last Yes, really Exciting was the 2008/09 Nintendo DS entry Kirby Super Star Ultra. Yes, it's been that long.
Based on what I've played of Kirby and the Forgotten Land so far, it's Pink Puff perfection. I would go so far as to say that this is the best of the series…it just might be the best. Sure it won't be much of a challenge for a video game veteran, but it's hard not to love the quality and flow of the 3D action and platformer. The HAL Laboratory team did an excellent job! So, that's probably it this weekend – I think I can knock that out before Sunday night.
Gonçalo Lopes, Reviewer
Sweet whoosh weekend with both Andro Dunos II and Storm 4000 Absolutely brilliant and absolutely mandatory for various reasons. Along with next triangle strategy I decided not to put off the original any longer Valkyria Chronicles long enough. Head down Alicia!
No need to guess the game of the week: Kirby and the Forgotten Land is a HAL Laboratory triumph in every way. Get ready to suck!
---
As always, thanks for reading! Leave us a comment below with your game plans for the weekend!
https://www.nintendolife.com/features/talking-point-what-are-you-playing-this-weekend-march-26th What are you playing this weekend? (26th of March)