What are you playing this weekend?
It's finally the weekend and that means you have nothing more important to do than play a few games and enjoy nothing else.
At least we don't intend to do much else. Sure, we play games for work all week long, but sometimes that means we're not playing what we do Yes, really want to play right now and then it gets late and we're tired so we have to postpone something else.
Thankfully, the weekends are the cure, and that's what we plan to do over the next few days:
Connor Makar, Staff Writer – A Battle Royale Weekend
This weekend is all about Battle Royales for me.
I was planning on ramping up quite a few just to make sure I'm fully briefed and informed of the state they're in. I'm particularly excited about some of the less popular ones that might have slipped under the radar in the past few months.
Absolutely accurate battlefields is one that I particularly enjoy delving into again.
James Billcliffe, Guides Editor – Final Fantasy X/X-2 HD
I'm on vacation this week, so what better time to start another 100 hour RPG that I'll never finish?
Loaded on my Switch Lite (alongside no less than 3 main series Pokemon games for some reason) is Final Fantasy X/X-2 HD.
I have a somewhat odd relationship with Final Fantasy as I love the worlds and aesthetic but have never really finished more than a few. What I did get through (and really, really enjoyed) was Final Fantasy 15, which looks like a real Marmite entry into the series, so we'll have to see how I fare with a more respected part of the Pantheon.
I've always felt that these massive RPGs play great on handhelds where you can hop in and out, so who knows, maybe I'll even see the midpoint before it goes back in the drawer.
Kelsey Raynor, Guides Author – Celeste
I needed to dive into video game soundtracks this week and that made me want to revisit a few games this week. Namely Celest.
I think I've been listening to the soundtrack for most of my work this week, and I've never spent as much time playing the game as I would have liked when I bought it for my Switch months ago . So it feels wrong not to spend more time on it.
Other than that, I plan to eat a lot of chicken gyozas.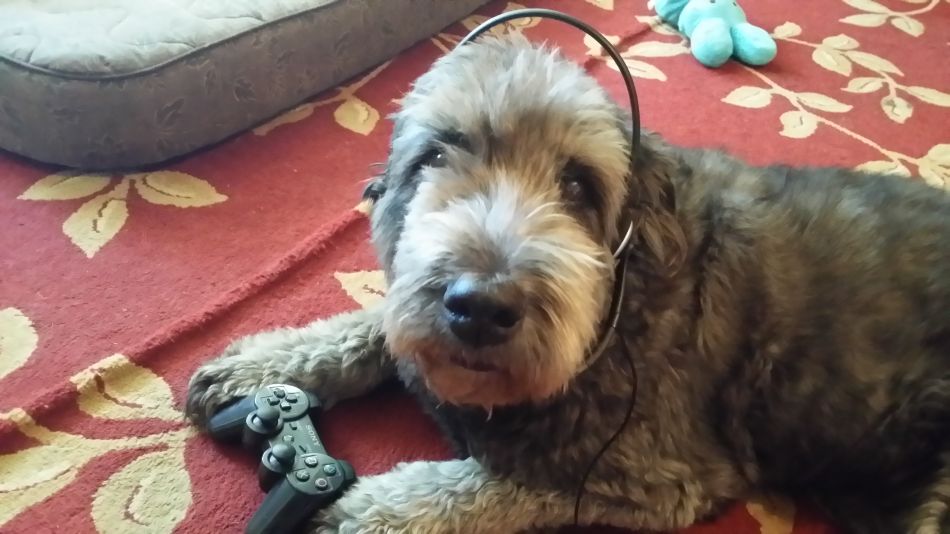 So, that's us. What are your plans this weekend? Do you plan to humiliate your pets like I did to Tess many moons ago? I hope not. As you can see from the look on her face, she didn't particularly care. That, or she preferred Xbox over PlayStation.
https://www.vg247.com/what-are-you-playing-this-weekend-1 What are you playing this weekend?