What not shaving my legs taught me about physical autonomy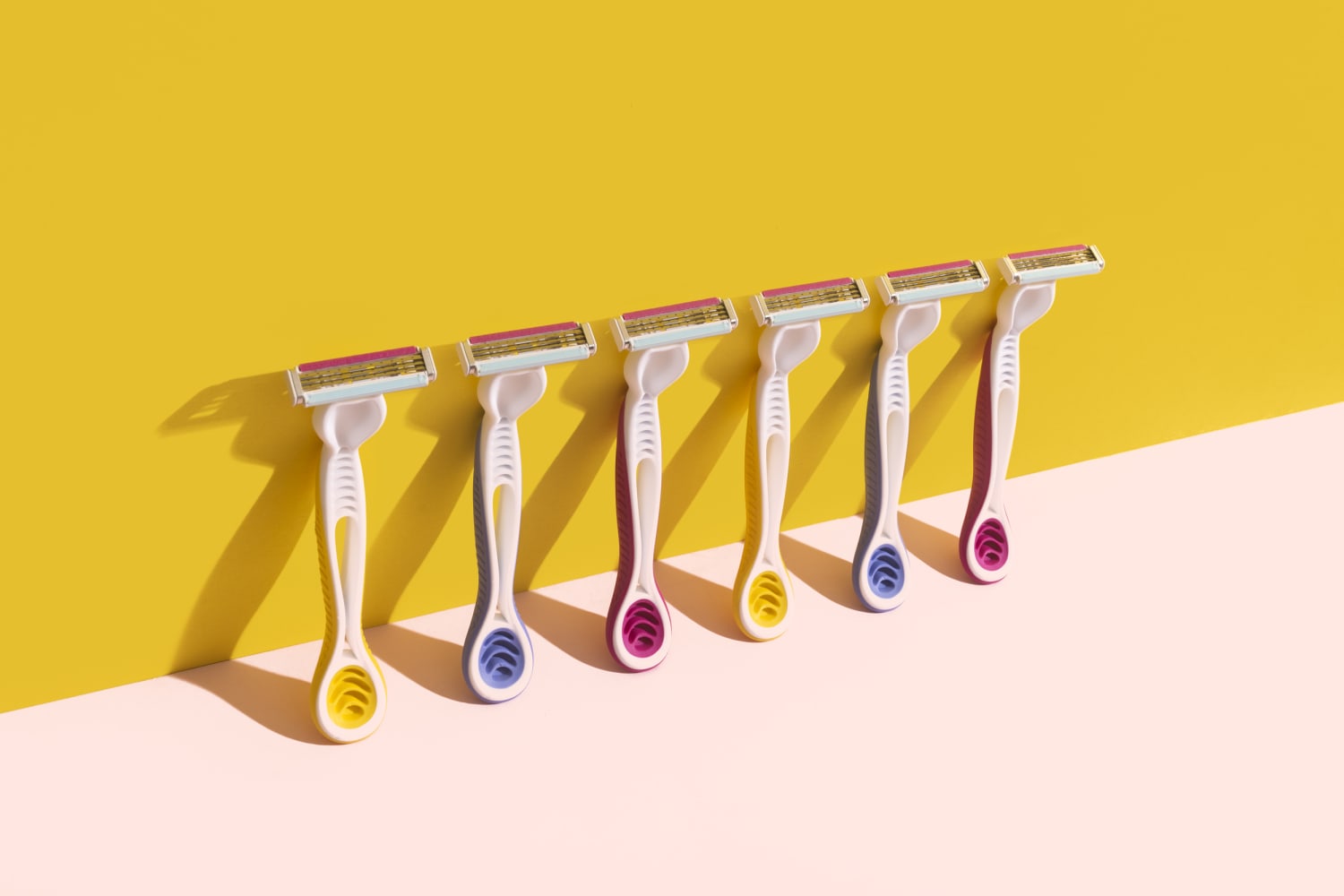 Earlier this summer I stopped shaving my legs.
It started with stress: I had a tough week at work and forgot to shave. Then the tough week turned into two. At this point, the stubble on my shins was half an inch long. I had no idea how long it would keep growing.
In the bright bathroom light, as I gazed at my fluffy legs, I felt like I was missing a crucial piece of information about my body. In the two decades since I hit puberty, I hadn't once grown my leg hair, even during the pandemic.
It was time to change that.
What I didn't expect was the question I actually received, "What does your friend think?"
Like most cis women, I've been expected to shave since my leg hair started growing. It started for me when I was about 12. In the almost 18 years since then, shaving had become a twice-weekly ritual.
Although I've never really enjoyed shaving, I liked the way my legs looked without hair. Especially as a teenager, bare legs made me pretend I was in control of my changing body — they made me feel like a kid again. At that time I repressed my bisexuality. The last thing I wanted was to grow up: I knew that as I got older I would have to process my sexuality. Smooth legs make me act differently. They made me feel safe.
That summer, at the age of 29, my attitude towards growing up had understandably changed. And maybe that also meant it was time to change the way I looked at my body. The night I noticed my leg stubble, I decided to experiment with not shaving.
My plan: I would only remove my leg hair when it stopped growing. I would measure it, maybe take a photo as evidence and then come back to life as usual, knowing a little more about my anatomy.
In the role of an amateur scientist, I even made hypotheses: I predicted that people would laugh if I told them what I do. They had done so in my previous experiments ranging from How long can I go without upgrading to a smartphone? to What is the best gas mileage I can get with a 20 year old car? Then, once they'd had their laughs, I figured everyone would ask, "So… how long did it grows?"
What I didn't expect was the question I actually received, "What does your friend think?"
The first time someone asked, I wrote it off as a coincidence. I didn't need my boyfriend's permission to grow my leg hair. It was my body and therefore my choice. But then everyone else asked the same question. The data clearly showed that this was a pattern.
The truth was, I didn't know what my boyfriend thought about my hair experiment. He had been on a trip when I stopped shaving and then he didn't feel well so I hadn't seen him since I started growing it out.
When I told people that, the conversation ended. No one asked about me – how long ago it was; why I did that; how I felt about having fuzzy legs and breaking a cultural norm.
In her 2015 book "Plucked' Rebecca Herzig noted that hair removal as we know it has been around for about a century. This observation was also made in a study from the same year from the Netherlands, who argued that body hair "has become taboo for women" in these 100 years. A study from 2005 from the UK noted that the removal of women's body hair is "part of the… production of 'acceptable' femininity".
Leg hair certainly seemed unacceptable to those around me. Friends and family objected more to my not shaving than they did to my sexuality when I first came out. The message? I didn't need anyone's blessings to be bi, but apparently I should have gotten my boyfriend's OK to have hairy legs. The pushback made me feel like I did something wrong. It implied that I wasn't allowed to make my own decisions about my body, that I needed my boyfriend's approval even to experiment.
Growth stopped around day 21. The final length of my leg hair was one centimeter after 27 days. Although I got the answer to my initial question, the experiment left so many more.
Who needs permission to act – and who obtains it?
How is body hair a microcosm of these other, worse, injustices?
From there I wondered how the idea of ​​requiring permission to change my shaving habits related to other patriarchal issues. No one dies from leg hair, but there are racist beauty standards to contend with, not to mention the pay gap, a lack of queer and trans rights, and a lack of abortion access, all of which minimize diverse groups and limit their authority over their bodies and her life.
How is body hair a microcosm of these other, worse, injustices?
My experiment was small and a bit silly, but its implications are far-reaching. Even in the 21st century, the cultural expectation was that my body hair should be dictated by the men in my life.
That leaves me with one final question: How can we give agency to groups that are routinely denied it? The sooner we reply, the better.
https://www.nbcnews.com/think/opinion/shaving-legs-and-bodily-autonomy-post-roe-rcna40681 What not shaving my legs taught me about physical autonomy