Games
What will you play this weekend?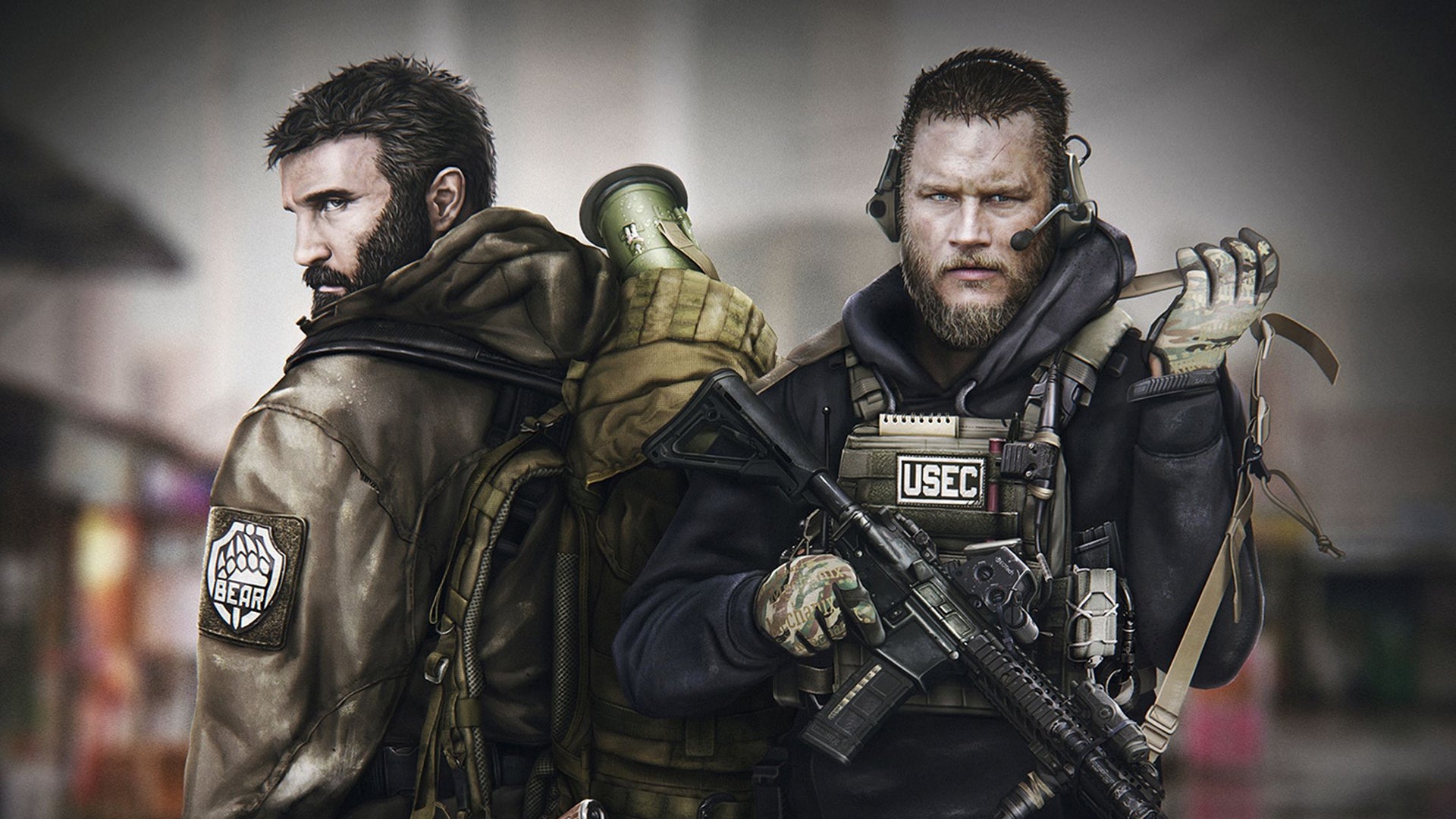 There are not enough days in the weekend. Two is just not enough. Okay, sure, Friday night counts, so weekends can be thought of as 2.5 days. That's pretty short, though, and there never seems to be enough time to do what you want before work returns.
But, time is what you make it. And we plan to use some of that time to play games over the weekend.
Over the next few days, we plan to dive into the RPG backlog, trying to get someone into the game, enjoy playing the alcoholic detective, and play something both high-risk and rewarding.
Here's what we'll be playing this weekend.
Dom Peppiatt, Feature Editor – Disco Elysium, Spelunky 2
It's been a long week getting used to my new role at VG247 and trying to stay sane as I (foolishly) try to make dry January to give my liver a little rest from the Christmas excess. What better way to relax and have fun by proxy than to play Disco Elysium? I can be an avid communist cop, preaching the last days and investigating what appears to be a small hole in the heart of reality, all while capturing the freedom of any liquor. Any beer that I have managed to catch the magpie is off the poor streets of Martinaise. Yum!
When I'm not pretending to be an absolute human disaster, I'll play Spelunky 2 with my non-gaming partner, as it's one of this week's incredible additions to Xbox Game Pass. I introduced her to it last night, and after about 45 minutes of trying – and failing miserably – to get through the first level, she called it giving up and we played something. a little less stressful: Peggle 2. Well, we thought that would be less stressful, but she ended up calling me a word I can't type here… let's see if the weekend comes up a little more fun?
Dorani Williams, Video Producer – Escape from Tarkov
I will play this weekend Escape from Tarkov. I'm not always in the mood for EFT but right now I'm looking for some high risk reward games. One of the most satisfying sensations is going into a raid with a depleted budget and killing a player who has come with all of their best gear. It gets your adrenaline working.
There's really nothing like Escape from Tarkov, but it's not for everyone – skill ceiling is super high, it's got terrible new players introduced, you spend more time managing your gear compared to actual gameplay and actual weapon handling has a steep learning curve. But, if you can ignore that and take the time to learn and understand the game, it can be very interesting.
Also, as always, I'll be playing Apex Legends. I'm currently ranked Diamond, and since the season is coming to an end I'm hoping to get one last time to a Master. Wish me luck!
James Billcliffe, Tutorial Editor – a huge number of RPGs at once
Right now, I have a huge number of pots boiling across the range on Xbox, PlayStation, Switch, and PC.
On PS5, the main game I'm flipping through is Horizon: Zero Dawn in preparation for Forbidden West next month, but I also have updated versions of Death Stranding, Final Fantasy 7 and Jedi: Fallen Orders, along with the rest of the Ratchet and Clank: Rift Apart vying for my attention.
Then on Xbox, like I said last week, I have DLC additions for Mass Effect Trio I have never played marked as absolute must. And also playable Forza Horizon and FIFA 22 ready to fill any void.
But then the end of Metroid Dread – a game in equal parts great and extremely frustrating – threatens to be too confusing to go back to every day.
> And even with all that, here I am installing a highly rated standalone app East on my PC. Pray, I soon see the light.
Sherif Saed, Staff Writer – God of War (PC)
I had a great time with the PC version of God of War 2018. As you may have seen rate our technology, it's a largely port that definitely delivers most of what you'd expect, even if it lacks a few key elements, and doesn't end up being much nicer than the PS4/PS5.
However, the massive increase in frame rates, DLSS support, and overall sharper visuals got me hooked on the game again. I'm almost done with the main thing, this weekend I want to clean up a bit. Most of the land in Kowloon Lake has appeared, and I want to finish all the remaining quests and pick up any collectibles I missed there.
I also have a few Realm Tears and a few other bits and pops that need processing before the final push. When I played the original game on PS4, I had all but two Valkyrie battles left, so I wanted to finish all of them this time as well.
In addition to allowing me to spend more time on the battle in the game, this gameplay also gave me a deeper appreciation of the story and how it was presented, especially the as a fan of Norse mythology.
Stephany Nunneley, News Editor – God of War (PC), Pokemon Snap, Could Be Something Else
I don't own a PS4, so I could never play God of War (2018). Thankfully Sony decided to put it on PC so put it on Steam and I'll give it a try over the weekend. I said give it a try because my partner is also a huge God of War fan, we've both played all the other titles in the series, so he'll want to play it too. I can let him try first. Depends on whether I feel charitable or not (wink).
I'm not done yet Point Craft, which I played a bit during the holidays. So I might come back to that at some point over the weekend.
As I've shared with you all before, my mom was completely obsessed with Pokemon Go and Pokemon in general. She quickly became an expert on which types go best with the other, and what you have. Because she loves Pokemon so much and she hasn't really played any video games since she tried Pitfall and Frogger on my father's Atari, I'll lend her my Switch and pick one up star of Pokemon Snap for her. I thought it would be a great introduction to modern video games, other than that, it's a Pokemon game. I'll probably show her how to play it and how to use the controller in a couple of hours, but that will probably be pretty fun for both of us. I will make a gamer from her yet!
Tom Orry, Editor-in-Chief – New(ish) Mortal Kombat . Movie
I can't write about Wordle every week. To my great surprise, it wasn't really that bad, but it wasn't so great either.
To me, it all feels a bit more like a modern Marvel movie full of gore. Superhero gangs team up to confront a gang of super villains. The big surprise is the lack of a real tournament, even though it's mentioned every five minutes. Kano stole the show, by far the most interesting character, although this may be because the others are all incredibly dull beyond their abilities.
There were enough winks and knowledgeable nods for fans (or just casual players of the game) that it didn't go too far, but the whole thing ended weakly. to the point where I'm really shocked that it's over. When the movies set up a sequel, that's okay, but this ended just like you might expect the first hour of a 10-episode Netflix show to come to an end.
In conclusion, the movie is fine. 5 halves / 5 halves.
https://www.vg247.com/what-are-you-playing-this-weekend-39 What will you play this weekend?