Woman shoots gun in ceiling at Dallas Love Field airport and is shot dead by police officer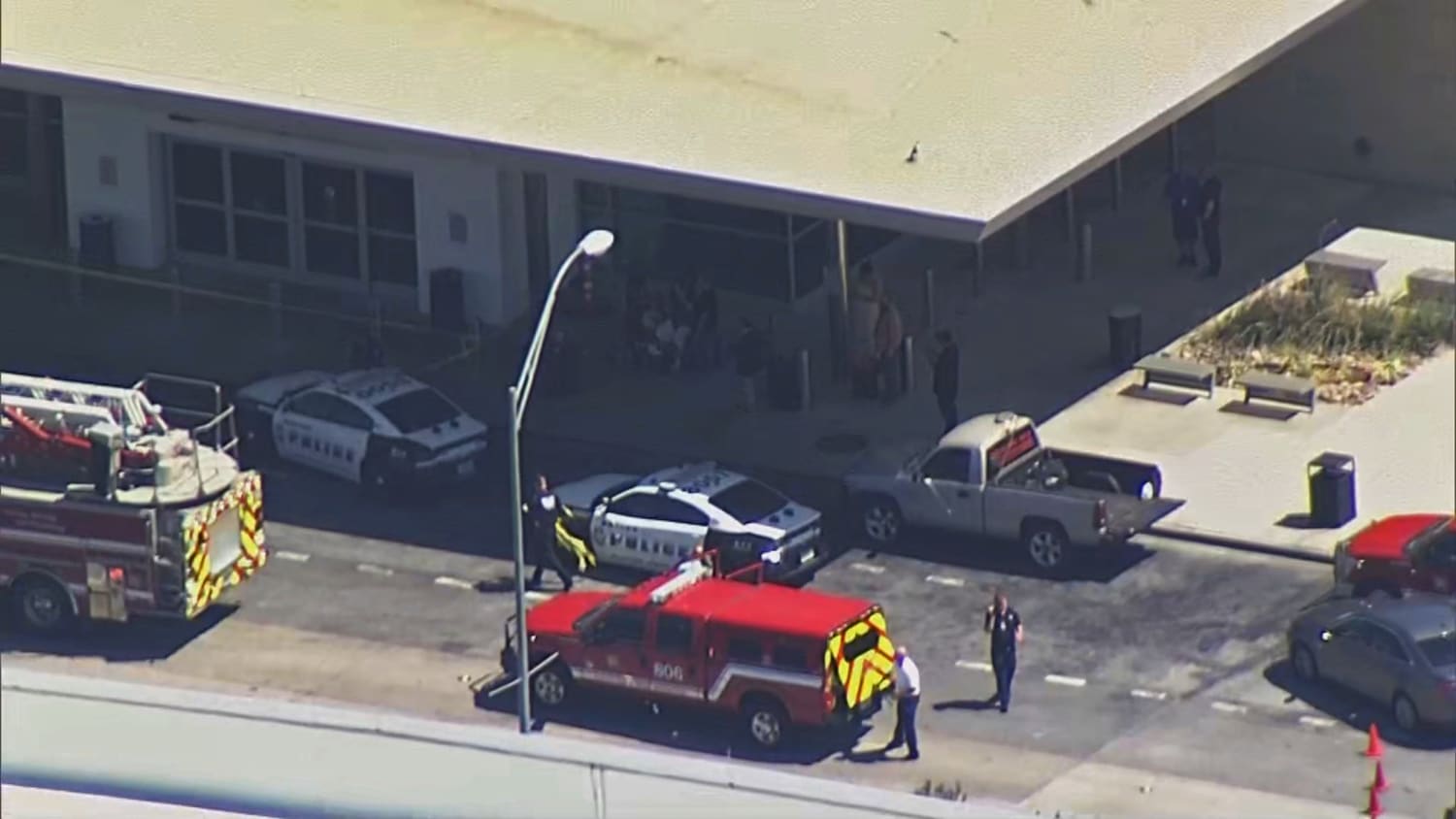 A woman opened fire at Dallas Love Field Monday before responsive police shot and killed her, authorities said.
The unidentified 37-year-old was dropped off around 10:59 a.m. CDT, walked into the terminal and ducked into a restroom near the Southwest Airlines ticket office, Dallas Police Chief Edgardo "Eddie" Garcia told reporters .
She reportedly came out in different clothing, possibly a hoodie, and opened fire.
"She pulls out a gun and starts shooting," Garcia said. "At this point we don't know where exactly the person was aiming. Most of what we saw now was her aiming at the ceiling."
An officer at the scene shot the woman in the 'lower extremities' and she was taken to Parkland Hospital, Garcia added.
Max Geron, the police chief of nearby Rockwall, Texas, tweeted that he and his family were at Love Field when the incident unfolded.
"Just evacuated from Love Field after an apparent shooting." geron wrote. "The family is safe. The TSA did a great job."
Love Field is the smaller of the two airports in the Dallas-Fort Worth area, but is popular with residents for its convenience, being only 10 miles from downtown Dallas.
This is an evolving story, please update here for updates.
Ali Gostanian contributed.
https://www.nbcnews.com/news/us-news/shots-reportedly-fired-dallas-love-field-airport-least-one-person-hosp-rcna39868 Woman shoots gun in ceiling at Dallas Love Field airport and is shot dead by police officer