News
Woman sues Disney over 'painful wedgie' and 'vaginal tears' after waterslide ride
"The most magical place in the world" was anything but just for a woman in Florida, according to a legal action filed on Wednesday.
Disney World had I haven't used that slogan yet at the resort gates when Emma McGuinness visited Typhoon Lagoon Park in 2019. But the slogan "Where dreams come true" proved equally questionable when, as McGuinness claims in the lawsuit, she suffered "serious" injuries on the Humunga Kowabunga slide.
McGuinness was celebrating her 30th birthday with a ride on the water attraction, a five-story jump into a pool, when "she became airborne and was thrown downward into the slide," the complaint says obtained from Law & Crime.
The lawsuit said her clothing was forced "in a painful wedge between her legs" and that water was "forced inside her." The pain continued even after landing in the pelvis and "when she stood up, blood began to gush from between her legs," the complaint states.
McGuinness was taken to hospital for "permanent bodily harm" and "vaginal tears," it said. The complaint goes on to say that her intestines were "protruding through her abdominal wall" due to a hernia.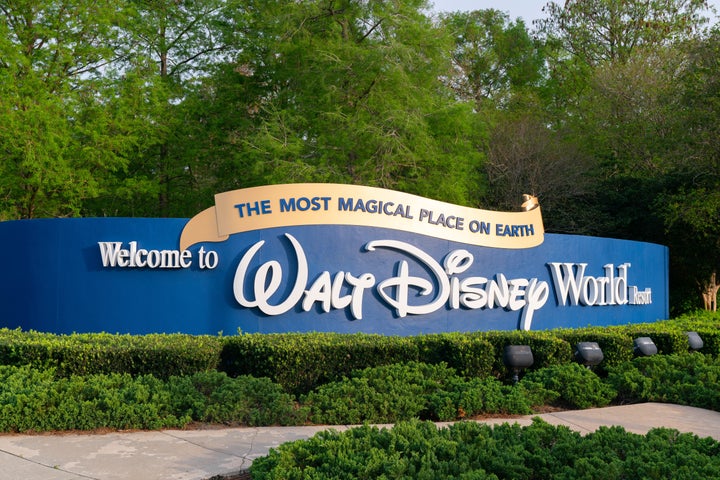 The lawsuit, filed by attorney Alan Wagner on behalf of McGuinness and her husband, accuses Disney of negligence and claims it "failed to warn women of their increased risk of injury" from the 214-foot ride.
"Due to their special anatomy, there is a risk of injury [for a woman] …is far greater than for a man," says the lawsuit, which seeks $50,000 in damages.
On his websiteDisney World calls the Humunga Kowabunga "the ride of a lifetime" and promises visitors a "surprise ending."
Disney representatives did not immediately respond to HuffPost's request for comment.