Worcester's plight ahead of Premiership season opener 'disturbing', admits Matt Kvesic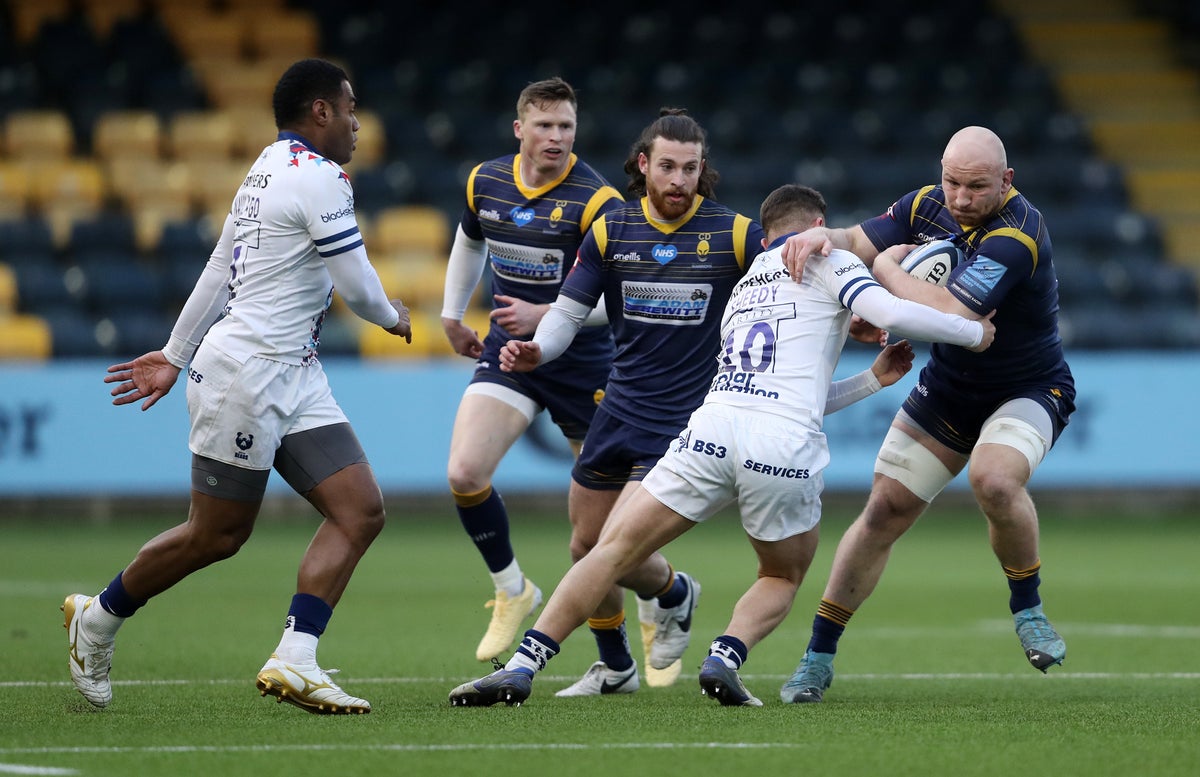 England international Matt Kvesic admits Worcester's alarming financial plight has proved a "stressful" and "troubling" experience.
But Kvesic, in his second spell with the Warriors, has reflected a collective desire to get the Premiership club back on track.
Worcester start their Premiership campaign against London Irish on Saturday, while HM Revenue & Customs freezes the club's finances to pursue unpaid taxes and players and staff see wages being delayed.
Worcester co-owners Colin Goldring and Jason Whittingham insist they remain in talks with potential buyers for the company, despite four Worcestershire MPs calling for Warriors to be placed in administration.
"Let's not hide the fact that it was quite stressful. It's been a really tough couple of months," said Kvesic.
"But the way the guys reacted was pretty extraordinary. "Dimes" (Worcester rugby director Steve Diamond) set the law early on. He said we'll get through this and stay strong.
"There's no point in sulking or fleeing in small groups and whining about trifles. The best way to behave is to stand firm and show that we stick together as a group."
Kvesic, who has won four caps in England, returned to Worcester two years ago after first playing at Sixways from 2009 to 2013.
"It was pretty stressful. I won't pretend it's any different," added the 30-year-old.
"But there's nothing I can do that directly affects what's going on above me. I just have to do my job.
"It's not ideal at home. I have a little boy and I'm worried about the future, but you can't look too far into the future – you have to stay in the present.
"I didn't once think about pocketing it. We didn't get paid on time last month or the month before, so it wasn't too much of a problem for me.
"I've experienced a few different clubs (Gloucester and Exeter) for which I'm really grateful, but for me this is home. To see where we are now is staggering.
"We don't want people to feel sorry for us. We received an incredible amount of support – fans, sponsors, the community, other clubs.
"But we don't want to turn up for the first game of the Premiership season and just catch up on the numbers. We're not here to invent the numbers.
"Preparation was a bit trickier but we all know how to play rugby so it's about going out and doing our best against Irish and showing we mean business.
"I am sure that we will blow absolutely. In 20 minutes I'll be sweating with my hands on my knees but London Irish will be the same. Our preparation wasn't perfect, but that's no excuse."
Kvesic will take on the eighth-placed Ireland with flanker Cameron Neild, who joined the Warriors from Sale just this summer, captaining the team in place of the injured Ted Hill.
Neild said: "The guys playing on Saturday have played thousands of games.
"When you cross the white line, you're not thinking about what's coming on your bench at the end of the month, you're thinking about the guy who's going into you head first and how to put him on his butt."
"I have worked with Steve (Diamond) for a long time and he is brilliant at getting his message across to the players, staff, owners and the wider audience.
"He's a really good man to follow. We trust in 'Dimes'."
https://www.independent.co.uk/sport/worcester-gallagher-premiership-steve-diamond-london-irish-worcestershire-b2163906.html Worcester's plight ahead of Premiership season opener 'disturbing', admits Matt Kvesic