Xenoblade Artist, Secret Of Mana Composer Working On New RPG For Switch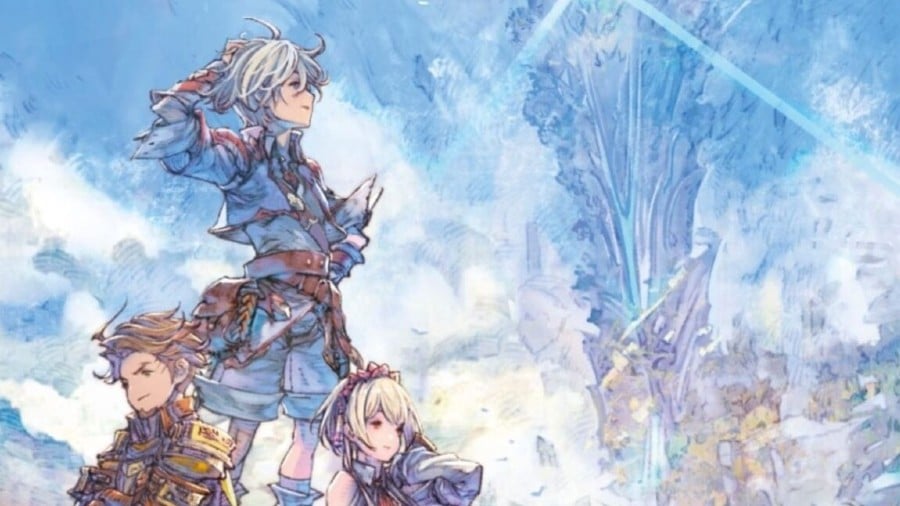 Japanese publisher FuRyu – known for bringing us RPGs The Alliance Alive, The Caligula Effect and Monark – has started a countdown to a brand new action RPG. PROJECT TRITRI. Obviously that won't be the final title…unless FuRyu decides to go with Project Octopath Traveler and Project Triangle Strategy Vibes.
The game is currently in development by Three Rings, who worked on the salutary Story of Seasons: Pioneers of Olive Town. We won't hear much more about the game until May 26, but we do know it's coming to Switch (and PlayStation 4 and 5) and are targeting a Q2 2022 release date, which is *check the calendar* pretty soon ! The week-long wait might be a little excruciating for JRPG fans, but we have a few teasers that will get us even more excited. All of the information below has been translated by Gematsu – so thank you Gematsu!
So let's start with the initial information, which in and of itself is pretty darn tempting. There's a bumper list of RPG veterans working on this upcoming project, with names from the mana Series, Pokemonand Xenoblade!
Atsuko Nishida, Tomohiro Kitakaze, and Megumi Mizutani — all Pokémon series artists — are also working on some sort of creature design for the game that turns into weapons to help the person who summoned them.
The other nugget (although calling it a nugget isn't fair) is a confidential game proposal document. You can read the whole thing here if you understand Japanese, but we've put together a few of the key details that we think you'd like to know!
Starting with the concept, developers wanted players to capture the sense of "excitement, uplift, and suspense" and revive the "90s-era of RPG classics for the modern day" that you can play "alone or with everyone." You can play the game with up to three people (there's your tri reference for you), so maybe there are three party members? We're just excited to get another multiplayer RPG.
Story is next on the agenda, which certainly sounds like an RPG story! But look at the art – these early glimpses of the game look absolutely adorable.
Long ago, the "Gods of Order" and the "Gods of Chaos" fought for world domination.

Great weapons fell on the land and the world began to collapse.
Each god elected a proxy – a "warrior of the gods" – and it was decided that a victor would be determined by battles between warriors.

And so time passed…

Cyan, a young man living a quiet life in a small village, learns that he is a "warrior of chaos" chosen by the gods and embarks on a journey to fight against his cruel fate.
For our money, RPGs called Cyan often have a pretty rough time – looking at your Final Fantasy VI – so we'd like to warn the warrior. But we take every change to smack God in the face.
Now let's look at some character concept art, which is totally in the style of Raita Kazama. A little Xenoblade with a little more Octopath-style armor? Were in.
Some beautiful concept art, a great cast list, and an intriguing premise? We look forward to hearing more about PROJECT-TRITRI next week. Don't forget, the countdown ends on May 26 at 3:00 AM PDT / 6:00 AM EDT / 11:00 AM BST / 12:00 PM CET. You can watch it here or follow the game official twitter account for updates.
Are you excited for this upcoming RPG? Let us know in the comments.
https://www.nintendolife.com/news/2022/05/xenoblade-artist-secret-of-mana-composer-working-on-new-switch-rpg Xenoblade Artist, Secret Of Mana Composer Working On New RPG For Switch