Zoe Backstedt wins the junior women's time trial at the road world championships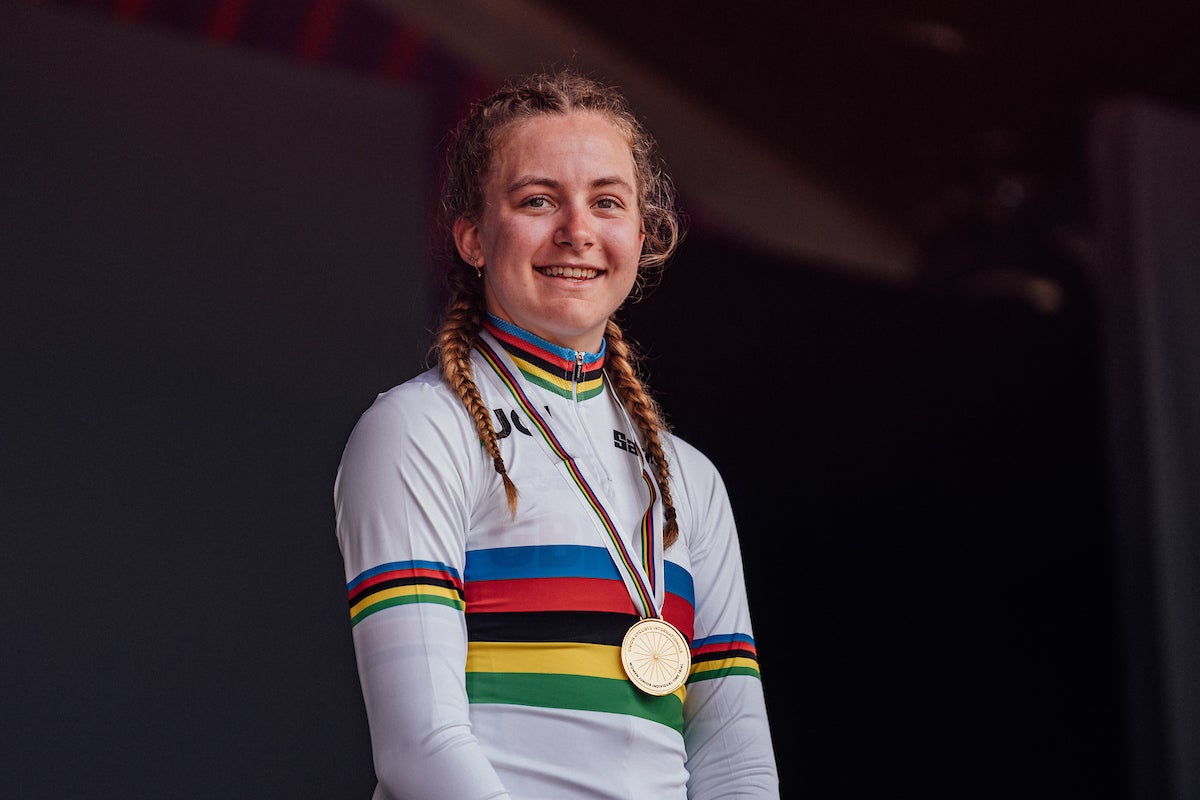 Britain's Zoe Backstedt blew up the field to claim victory in the junior women's time trial at the Road World Championships in Wollongong, Australia.
The 17-year-old clocked 18 minutes and 26.78 seconds at the 14.1km circuit in New South Wales, some 95km (60 miles) south of Sydney, finishing a minute and 35.58 seconds ahead of the German Justyna Czapla followed by Febe Jooris from Belgium.
Backstedt, who now holds the junior women's world titles in cyclocross, road racing, time trial and Madison, attributed her success to how she dealt with the pressure of the occasion.
She said: "It feels amazing, I really wanted this, it means a lot to me… I'm so happy I was able to make it happen.
"Out on the course my legs were hurting but that was good because I knew I was going to be riding hard and strong and just trying to keep my strength up.
"If I'm honest there is no pressure, I'm young and I don't need any pressure on myself. When I do that, it's not good to have it in my head.
"Before the race I just tried to relax in the sun. Every race I go to there is no pressure. If you screw up, you screw up, but if you do well, then even better. It's just about enjoying it."
The Welsh cyclist will attempt to defend the road racing title she won in Flanders last year in Illawarra on Saturday.
"It's going to be tough, I'm looking forward to it," she said.
"Now I know how the course is at full throttle, of course we still have a few climbs to go but it's going to be interesting and fun and very early in the morning.
"For the time trial, I think the road course suits me, but for the road race, there are some steeper climbs, it's a bit longer, there are a few more corners, so anything can happen on the day too."
https://www.independent.co.uk/sport/madison-sydney-new-south-wales-flanders-uci-b2170886.html Zoe Backstedt wins the junior women's time trial at the road world championships